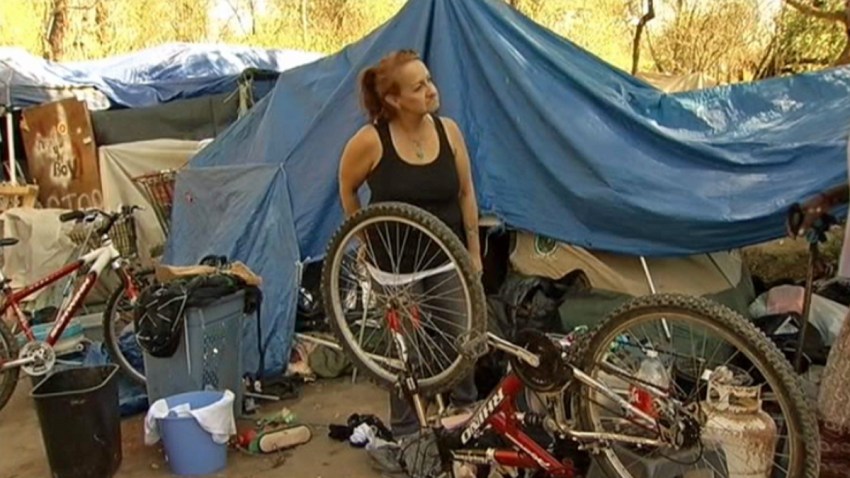 San Jose police have arrested six homeless people living near Coyote Creek for outstanding warrants, according to reports.
Cops swept through the makeshift camp for about 200 people -- believed to be one of the largest homeless encampments in the United States -- last week, making arrests in "The Jungle," according to the San Jose Mercury News.
The crew of 11 police officers, "all working overtime," were making busts for "non-violent offenses."
The cops were on site for five hours, the newspaper reported. The sweep was a "stopgap" before "the big cleanup," police said.
About 7,600 people are homeless in Santa Clara County. There are nearly 250 homeless camps in San Jose, officials said.
Copyright FREEL - NBC Local Media