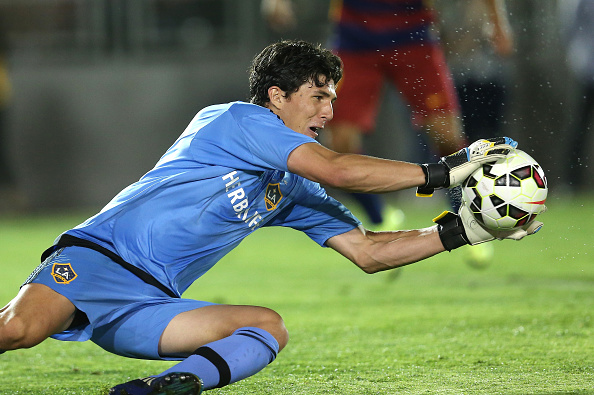 The San Jose Earthquakes issued a condemnation of the derogatory chant during the California Clasico match against the Los Angeles Galaxy at Stanford Stadium Saturday night, where some could be heard making what could be considered a homophobic slur in Spanish.
"We are extremely disappointed and shocked at the behavior of a portion of our fan base during our match," the Earthquakes said in a statement late Saturday. "As an organization, we do not tolerate or condone this type of speech at our matches. It violates the Earthquakes and Major League Soccer's fan code of conduct and any fan found in violation of this code is subject to expulsion and further punishment."
The Mercury News reported that some fans chanted "P---," which loosely translates to the word prostitute and can also carry an anti-gay connotation, at Galaxy goalkeeper Brian Rowe that is traditionally used by supporters of Mexico's national team despite requests that fan stop using the term. The team also has an openly gay player, Robbie Rogers, the Mercury News reported. However, the term can be interpreted widely. In some circles, calling someone that name means you are the best at what you do.
The game ended in a 1-1 tie.