The San Jose Fire Department released a sketch of a suspect they think is behind a recent string of house fires, and they are urging residents in the downtown area to be on high alert.
The sketch is based on witness descriptions and surveillance video images. Since Wednesday, more than 10 homes have burned in the downtown San Jose area and fire investigators believe the fires were intentionally set by a serial arsonist.
The most recent house fire occurred Saturday morning just before 4:30 a.m. near the intersection of East St. John and 17th streets. Firefighters said a jogger alerted them to the fire by banging on the door of their station, which is very close to the home that was on fire.
A couple in their 70s were inside the home. But firefighters said neighbors alerted them, and they were able to get out safely.
A spokesman for the San Jose Fire Department estimates the fire caused more than $200,000 in damage to the century-old home.
The string of fires have all been set within a small geographic area during the early morning hours and are similar in nature, having been set around the exterior of the various buildings.
"We have experienced a rash of very dangerous fires that our fire officials will inform you have been intentionally set," San Jose Battalion Chief Robert Sapien said. "These fires have targeted San Jose residents in the darkest hours of the night when they are most vulnerable. We have been very fortunate that these incidents have not resulted in serious injury or death to our residents. Should these fires continue, I feel that this good fortune could run out."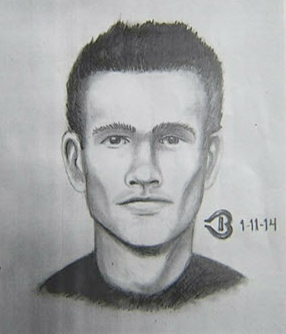 A $10,000 reward is being offered for information leading to the arrest and conviction of the individual(s) responsible for setting a string of fires between Wednesday and Saturday in downtown San Jose, fire officials said.
The person of interest is described as a white or Hispanic man, about 25-40 years old, about 6 feet tall, weighing approximately 160-180 pounds with dark, medium-length hair and wearing distinctive large frame glasses.
Firefighters said they are working closely with San Jose police to put an end to the rash of suspected arson fires.
Anyone with information is asked to contact the San Jose Fire Department's Arson Unit Capt. Christopher Murphy at (408) 930-5491 or call 911. Callers may remain anonymous by dialing (408) 272-7766.