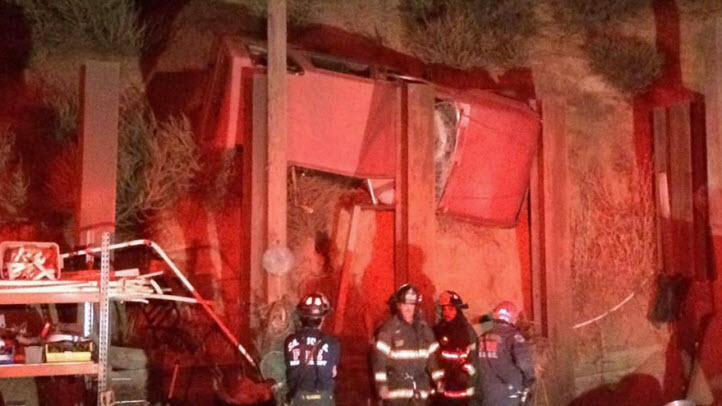 San Jose fire crews extricated a man from a car that had become trapped between a hill and a steel girder retaining wall after it plummeted down an embankment Friday evening, according to the San Jose Fire Department.
The accident occurred about 8:35 p.m. in the 4100 block of Quimby Road in the hills east of San Jose, fire officials said. The driver was on a property above the retaining wall and for unknown reasons did not stop before a dropoff. The car plummeted down the hill and was wedged between the hillside and the girders below, fire officials said.
The driver, described only as male, became trapped inside the car. It was a difficult rescue for firefighters, according to Capt. Brad Cloutier, because the car's position on the hillside was at a height out reach for rescuers from the ground below. They had to back up a rescue squad vehicle and use it as a platform to help get the trapped man out of the car, Cloutier said.
The driver was extricated by 10:19 p.m. and airlifted to a local hospital, Cloutier said. His condition was not known.