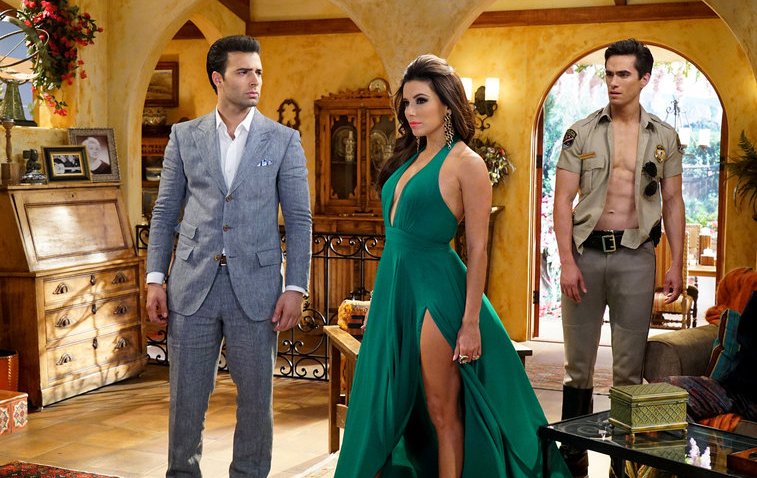 NBC's forthcoming sitcom 'Telenovela' features San Jose native Jose Moreno Brooks as star Eva Longoria's hunky gay sidekick.
Longoria stars as a leading telenovela star who doesn't speak or understand a lick of Spanish. Brooks is one of her co-stars on the soap, a body-builder who Observer said has a tendency to "rip his shirt open at the slightest provocation, both on camera and off."
San Jose Mercury News reported that Brooks is a graduate of Bellarmine College Preparatory school in San Jose. According to his biography on IMDB, Brooks went on to get a degree in economics and philopsophy at UCLA and had enrolled in law school before taking an acting class and changing the course of his career.
'Telenovela' premieres Jan. 4 on NBC, but you can "binge-watch" the first three episodes now in the video clips below, or visit the show's official page.
Copyright FREEL - NBC Local Media