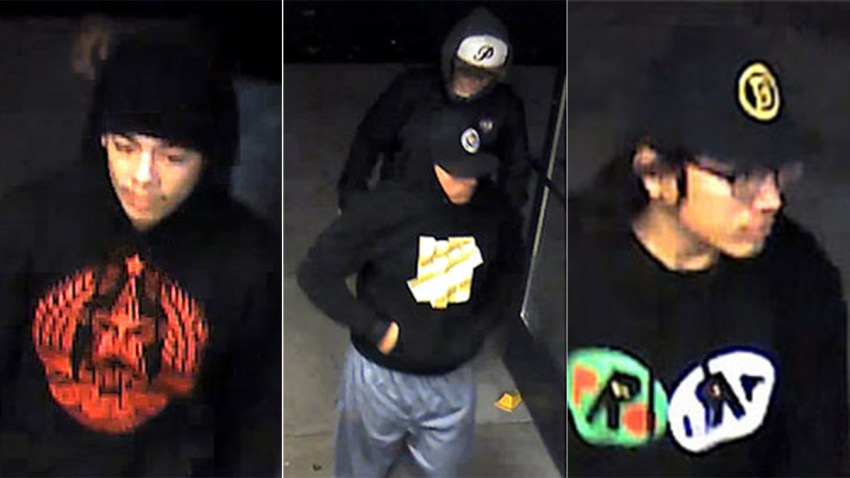 Police are looking for the public's help identifying four suspects seen on surveillance video ripping off the Nike Factory Store in San Jose.
In the clip, recorded in December but not released until Wednesday, four men can be seen walking into the Saratoga Avenue store. Police said the men walked out without paying for the merchandise they were carrying.
Police aren't saying what the men might have stolen, but authorities said they are suspected of grand theft.
They fled in a bronze-colored Hyundai, police said.
Anyone with information is asked to contact the San Jose Police Department.