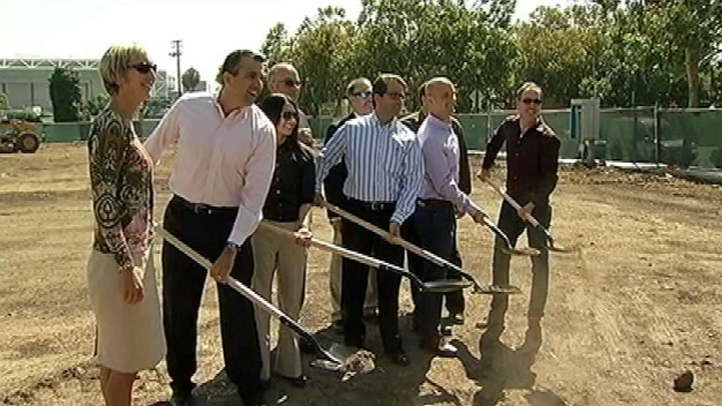 It took years to finally become a reality, and Wednesday, groundbreaking took place on San Jose's newest Whole Foods store.
San Jose city officials as well as representatives from Whole Foods were on hand for the ceremony.

The health food retailer will sell more than just its typical high-end groceries: part of the new store's designs will include a rooftop microbrewery and a garden to grow its hops for brewing.
"Among other new features, we will offer a rooftop beer garden complete with seating and a fire pit so customers can relax and enjoy great conversation while tasting a microbrew made right on the premises," said Whole Foods' regional president Rob Twyman in a press release.

The new 28,000-square-foot store on the Alameda is just down the street from the Shark Tank.

The store is set to open next summer.

Whole Foods is also opening new stores in Fremont, Walnut Creek and Dublin.