San Mateo police on Thursday announced an arrest was made in connection to a ride-share sexual assault reported in August.
Brandon Sherman, 40, of San Jose was arrested in the sexual assault of a woman on Aug. 14 after picking her up when she used a ride-hailing app, police said.
Police said it was the brutal nature of the crime and how he used ride sharing as his ruse that had investigators so intent on capturing him. Investigators said detectives tracked down surveillance video that captured images of Sherman's gray Toyota hatchback that led them to his San Jose home.
The victim was found in the 1400 block of Fashion Island Boulevard. She was in San Mateo, near Highway 92, when she was picked up by a driver who presented himself as being associated with a ride-hailing company, police said.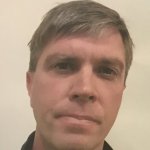 Sherman allegedly drove her to a secluded area and sexually assaulted her, police said. She was able to escape and, with the assistance of a passerby, called police.
Sherman was dismissed by Uber for misconduct, but police had trouble getting that information. He was also technically still working for Lyft. Police said they are working with those companies to improve their working relationships with police on these types of cases.
Police warned people when they hail a ride to always check the license plate number, the vehicle model and the name of the driver before getting into the vehicle.