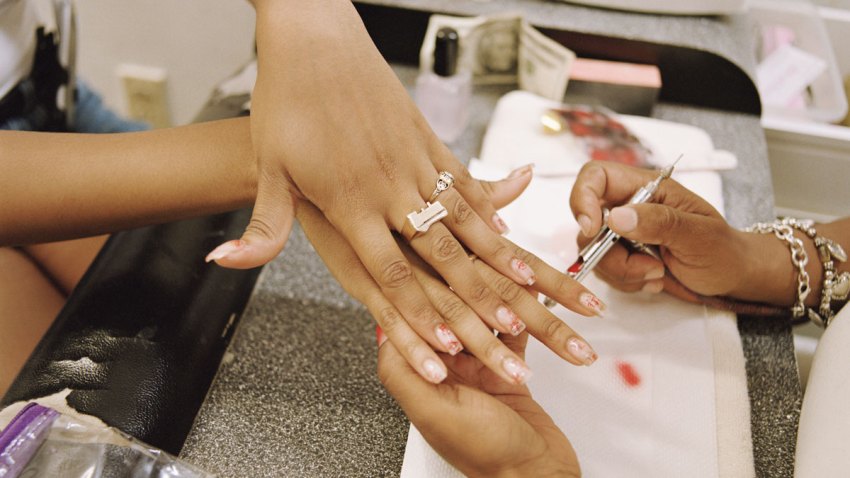 Santa Clara County supervisors are pushing for environmentally-friendly, nontoxic practices at over 800 nail salons throughout the South Bay.
Supervisors passed the Healthy Nail Recognition Program in 2015 to certify salons that use safe products and proper ventilation. The voluntary certification aims to fill a gap in enforceable, legal safety standards for nail salons.
According to the county, more than 5,000 nail technicians are employed across the Silicon Valley. A majority are young Vietnamese women who may face an increased risk of cancer, respiratory, neurological and reproductive health issues if exposed to toxic materials in traditional salon materials.
The county program is free, but poses additional costs to salons that choose to purchase non-toxic polishes, nitrile gloves and ventilation infrastructure, among other safety measures.
Supervisors Cindy Chavez and Mike Wasserman will host a news conference to promote the certification Wednesday at Campbell's Blossom Hill Nail Spa, the first of 120 salons to sign onto the program.
They will be joined by the salon's owner, Linda Do, and Campbell Vice Mayor Susan Landry to unveil a new advertising campaign through radio and Santa Clara Valley Transportation Authority buses. The news conference will begin at noon at 1875 South Bascom Ave., Unit 138, Campbell.
Copyright BAYCN - Bay City News