Dozens of Santas took over San Jose this weekend for the annual social media event known as Santacon.
Santacon is being held in just about every major U.S. city, and many more around the world, on various Saturdays in December.
Everyone is welcome. All you have to do is show up at the appointed time and place wearing a Santa suit and you are in!
This weekend, the Santas invaded South Bay.
Vancouver, Geneva, Beijing, Prague, Naples and Seoul are also hosting Santacon events Saturday. Next weekend the red suits will be in San Francisco.
It's a social media organized event that got its start in San Francisco in the 1990s.
The pub crawl-like-party started at 1 p.m. outside the Fairmont Hotel in downtown San Jose.
Where the group goes next was anyone's guess.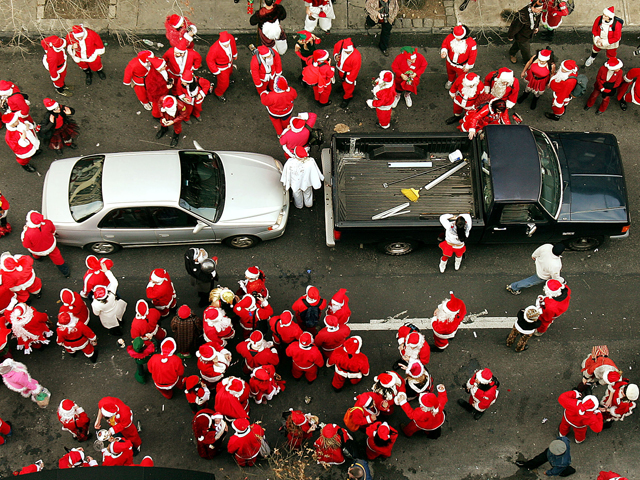 If you are in downtown this weekend be prepared -- participants will be wandering the streets causing mischief, debauchery, tomfoolery and other synonyms for naughtiness.
There are some rules, including proper apparel (no nudity) and you must maintain an appropriately Santa-like jollity.
Perhaps the most important rule is Santa doesn't get arrested. To that end, participants are told to not mess with kids or cops.
Next weekend is a larger event in San Francisco.