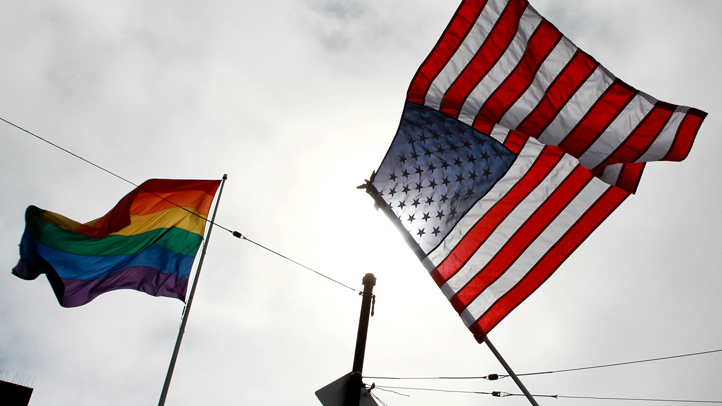 The Supreme Court is scheduled to hear oral arguments on Proposition 8, California's same-sex marriage ban, it was announced Monday.
The Hollingsworth v. Perry case -- the fight over Prop 8 -- was scheduled for March 26.
In 2008, voters passed Proposition 8, a constitutional ban on same-sex marriage.
At question now is whether the 14th amendment's equal protection clause prohibits California from defining marriage as between a man and a woman.
The high court was also scheduled March 27 to hear arguments in another high-profile, same-sex marriage case: the fight over the federal Defense of Marriage Act.