A renowned male sea lion that was shot and left for dead in 2009 is believed to have sired a pup at Six Flags Discovery Kingdom, amusement park officials said Thursday.
The female California sea lion pup, named Pebbles, weighed 15 pounds when she is born on June 9, and is the third offspring of her mother, Alani.
Park officials say Pebbles is nursing vigorously and growing strong.
Pebbles' birth is significant because the male who is thought to be her father was famously shot in the face by a fisherman in the Sacramento River in 2009.
The 800-pound sea lion, named Sgt. Nevis by rescuers, endured a lengthy rehabilitation at the Marine Mammal Center in Sausalito before being brought to Six Flags in 2010.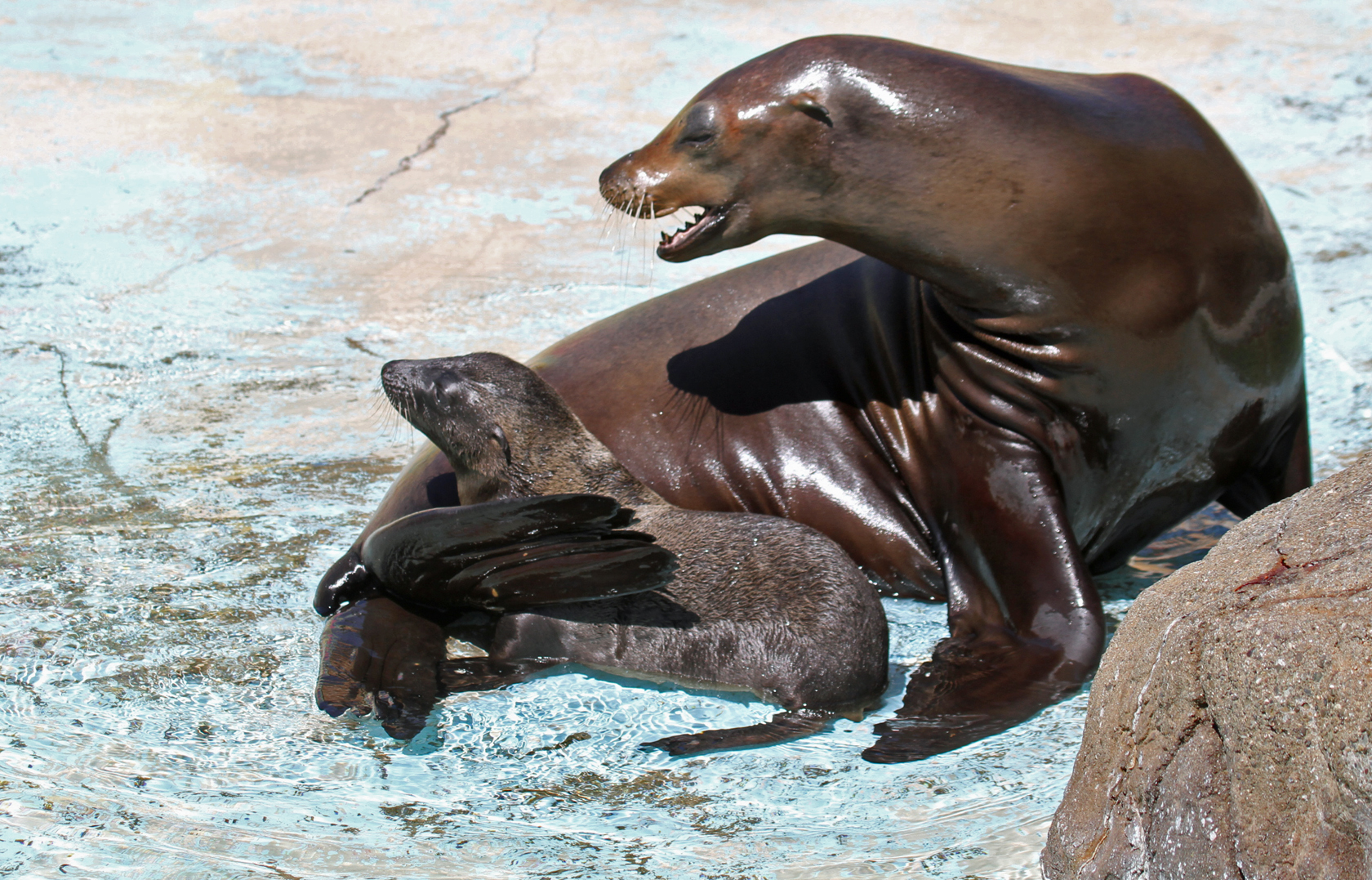 "If he had not been rescued, he would not have survived in the wild because the severity of his wound affected his ability to dive for fish and fend for himself," animal care director Michael Muraco said in a statement.
Muraco said Sgt. Nevis is the first sea lion to have reconstructive facial surgery. Because he had suffered several shotgun blasts to his face, Sgt. Nevis was unable to dive or put his head under water.
Park officials said they are 98 percent sure Sgt. Nevis is the pup's father. There are several other males in the exhibit, so Muraco said a DNA test would be done to confirm that he is the sire.
The new father is the largest sea lion in the group, and park officials say he has fully integrated into his permanent home and has a larger-than-life personality, which has charmed the park's guest and staff.
Pebbles and her protective mother can be viewed cuddling with each other on the beach at the park's Seal Cove exhibit.
California sea lions are protected under the Marine Mammal Protection Act, making it illegal to hunt or harass any marine mammal in U.S. waters.
Copyright BAYCN - Bay City News