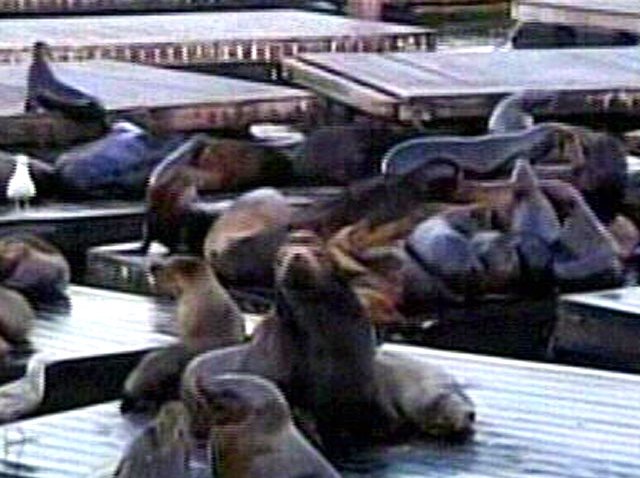 There's a waterfront party in the City happening Friday for some San Francisco icons.

Months after hundreds of sea lions disappeared from Pier 39 at Fisherman's Wharf, most of them are back -- to the delight of just about everyone.

The Sea Lions of Pier 39 are being honored Friday for 20 years on the docks. They arrived sonetime in 1989 after the Loma Prieta earthquake. Some speculate that the food and the shelter drew them to the docks.

Regardless of why they came, they became an international hit. At the height, there were 1,700 of them. Suddenly late last year, they disappeared. Researchers believe the food supply may have pushed them to more fertile grounds.

It was a dark time for tourists and morning joggers eager to hear the once ever-present sea lion bark. And that smell, well, it was missed too.

Today the sights, sounds and smells of the sea lions are back. Not as many have returned just yet -- only about 300 are on the docks.

Friday's celebration will honor the sea lions and the relationship with the Marine Mammal Center in educating people about the sea lions and helping the noisy creatures. There will be docents on hand, food, drinks, hats and of course an 8 piece band. The fun starts at 11 a.m. -- and bring your camera. The guests of honor are ready to entertain once again.