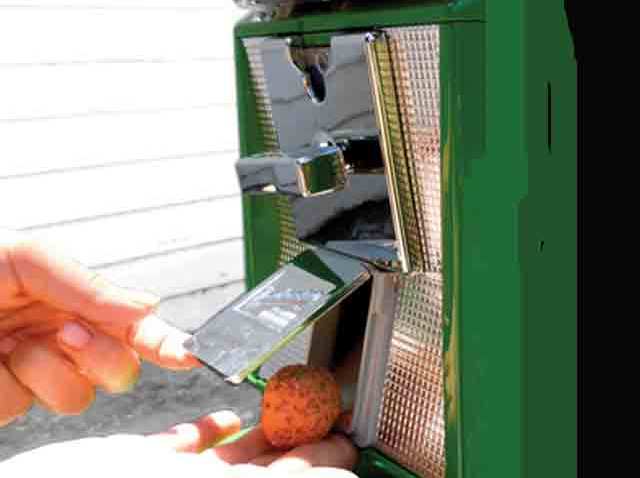 Greenaid, a project from Los Angeles design collective Common Studio, has officially sprouted its first outpost in San Francisco.

After trying to think of what to do with a bunch of gumball machines, the designers hit upon the idea of "Seebombs," or balls of clay, compost and seeds that can be dropped on urban patches of dirt and sprout when watered.

It's long been part of guerrilla gardening, but the use of gumball machines makes it easily accessible.

If you're looking to start bombing your neighborhood, you just have to come armed with quarters to the Bi-Rite Market on 18th street to get started, or buy them online.

The machine in LA's Chinatown has a number of different blends, including Woodland that includes sycamore seeds and Riparian that includes coastal live oak.

You can find spots that could use some greening through a map and track "bombs" dropped by yourself and others over time.

However, as KPIX's Eye on Blogs points out, "Let's hope what sprouts are not non-native species," since this is as good a vector as any for invasive varieties to crowd out, say, the local lupines that Mission Blue butterflies depend on.

Jackson West would love to spread some native edibles around his neighborhood.
Copyright FREEL - NBC Local Media