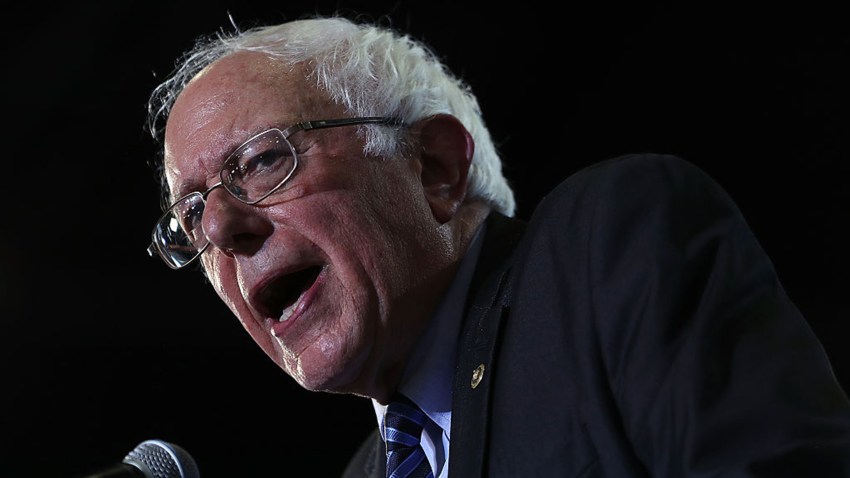 With early voting already underway and Election Day just weeks away, former U.S. presidential contender Sen. Bernie Sanders will make an appearance in San Francisco Saturday to host a rally in support of Proposition 61.
Proposition 61, also known as the California Drug Price Relief Act, aims to lower prescription drug prices statewide for patients on Medicare by requiring that California negotiate with drug companies for prescription medication that costs no more than the prices paid for the same drugs by the U.S. Department of Veterans Affairs, according to proponents.
San Francisco Supervisor and candidate for State Senate Jane Kim will also appear at the rally, along with state Assemblyman David Chiu, event organizers said.
Representatives of organizations supporting the proposition will also be on hand at the rally, including the California Nurses Associations, AIDS Healthcare Foundation and VoteVets.
The rally is set to start at noon at the Yerba Buena Ballroom inside the Marriott Marquis Hotel, located at 780 Mission St. in San Francisco.
Proposition 61 is the only initiative on the November ballot in all 50 states that addresses drug companies raising prices on prescription medication, according to proponents of the initiative.
Unlike Medicare, the VA negotiates for drug prices on behalf of the million veterans it serves and pays on average 20-24 percent less for medication than other government agencies, and up to 40 percent less than Medicare prescription drug coverage. The proposition would save the state billions, according to proponents.
Opponents of Proposition 61 believe the reduced prices would only apply to a limited number of state drug purchasing programs, while excluding the vast majority of Californians and limit patient access to medicines while increasing taxpayer costs.
Television ads featuring Sanders supporting Proposition 61 are currently airing statewide.
Copyright BAYCN - Bay City News