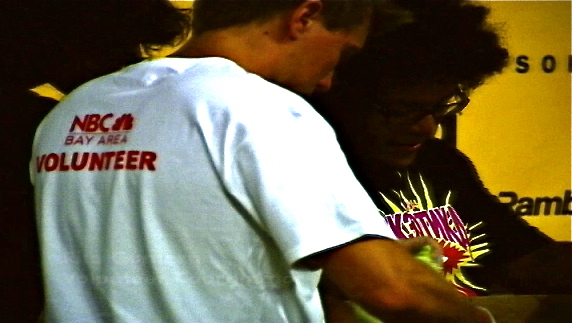 San Franciscans are generally proud that we live in a city with an anything-goes spirit.

So when a columnist who commutes from the suburbs decides to go after a small business that recently returned to town, the claws come out.

People may not actually visit the Power Exchange, a public sex club, but since it reopened at a new location on Mason earlier this month, they can at least be smugly reassured that it even exists.

After all, it makes for a terrific punch line: "No luck at the bars? You can always go to the Power Exchange!"

And it's also a good member of the community, with employees showing up to support street fairs and keeping its corner of the city clean and free of crime.

But that's not enough to make San Francisco Chronicle columnist (and Walnut Creek resident) C.W. Nevius happy.

He promises that the club is "in for a surprise," suggesting that residents of the Marina and Pacific Heights would never stand for such nonsense.

But just like the furor of Kink.com moving into the old Armory building in the Mission, once neighbors realize that the fun is all quite discreet and behind closed doors, they might think again before objecting on prudish grounds.

Jackson West points out that San Francisco has been one hell of a sexy place since the first bordellos on the Barbary Coast.
Copyright FREEL - NBC Local Media