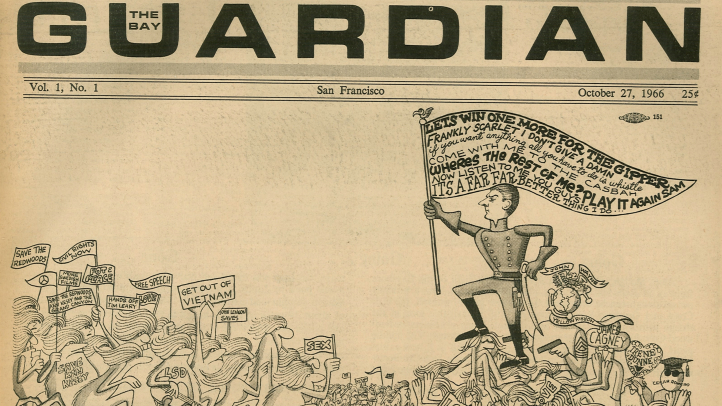 The San Francisco Bay Guardian, which ceased publication as a weekly newspaper in 2014, has relaunched online at sfbg.com.
San Francisco Center for Newspaper Preservation, a nonprofit formed by former Guardian and current 48 Hills editor Tim Redmond and publisher Marke Bieschke, reached an agreement in October with the Guardian's last owner Black Press to take over the sfbg.com website and the newspaper's 48-year archives for non-commercial use.
Black Press currently publishes SF Weekly and San Francisco Examiner.
While the Guardian is not back as a weekly paper the way it used to be, the site is being used to offer political endorsements, political advocacy and opinion. Bieschke and Redmond will also bring back beloved special features such as the annual Best of the Bay and the GOLDIE arts awards.
Copyright FREEL - NBC Local Media