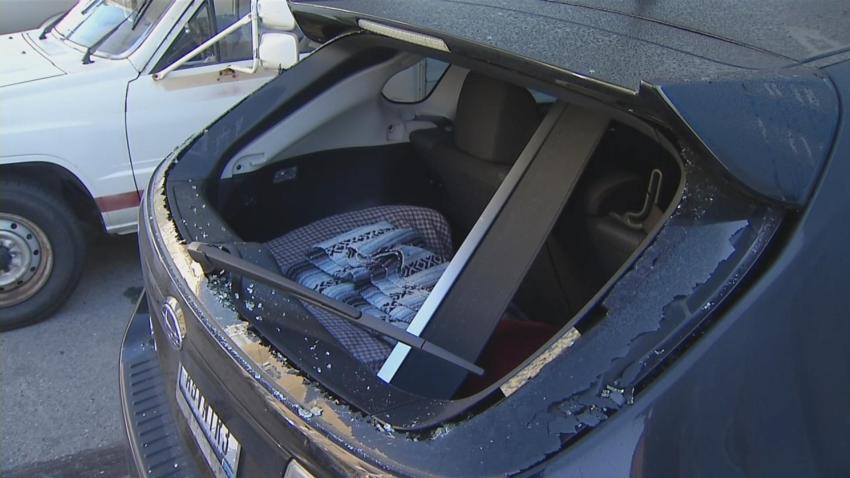 Trying to break a bad cycle of skyrocketing car break-ins, San Francisco city leaders on Wednesday unveiled a new plan with a twist.
Car break-ins citywide are up 25 percent since just last year. Two supervisors were working on a plan to dedicate an officer in every district of the city to property crime. But on Wednesday, they basically scrapped it. Instead, they opted for a resolution to fight the problem, handing police Chief Bill Scott the keys to the car.
Essentially that means, absent of any city mandates, the San Francisco Police Department will deal with the "epidemic" of car breaks-ins with whatever strategies gain traction. And so far, there has been some early promise.
Over the summer, the department doubled foot patrol in the hardest hit areas, such as Lombard Street and Fisherman's Wharf, and Scott says auto burglaries dipped 8 percent in the first month.
The chief will be creating a campaign called Park Smart, educating people on how not to become targets. And police will have decentralized, neighborhood units for property crime.
Supervisor Hillary Ronen, sponsor of the original legislation, says the emphasis is on getting the government and the police department tackling car break-ins immediately, and not waiting weeks or months for new legislation to pass.
Supervisor Jeff Sheehy, however, was a bit skeptical, saying, "We don't have enough officers to clamp down on property crime."
By the end of the year, SFPD is expected to have 270 more officers than last year, and the supervisors pledged to spend more money, if needed, for resources.