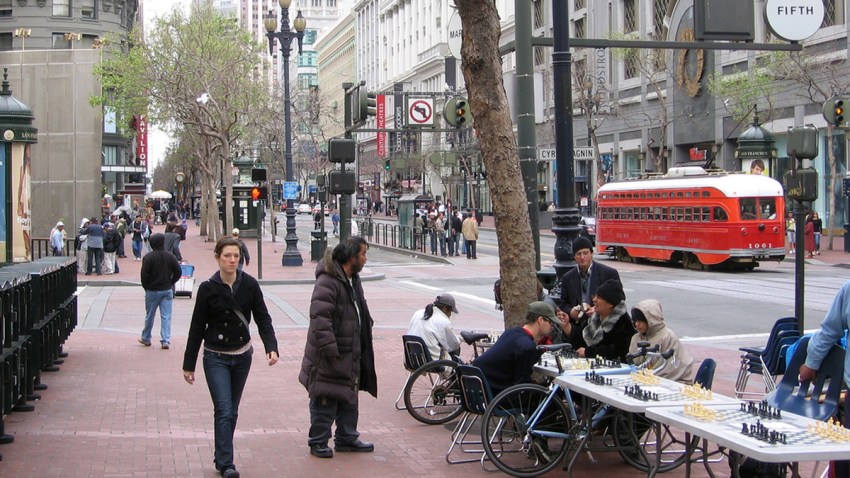 The game is off.

A checked history surrounding the Market Street chess games -- a longtime fixture of mid-Market in San Francisco -- has led police to confiscate the pieces, tables and chairs, and end the games, according to the San Francisco Chronicle.

There had been chess games on Market Street near the Powell Station BART until 2010, when the games moved up the street closer to Sixth Street, according to SF Weekly.
Now, however, citing drug dealing and other problems, SFPD Capt. Michael Redmond said businesses' complaints led to the games' shutdown, according to the Chronicle.

"Dozens of people, mostly homeless," patronized the games, the Chronicle reported, though game organizers said ranked chess players checked out the games, too.

The police say the confiscated equipment may be returned -- but that may also require a business to pay for a permit for the chess games on Market Street.
Copyright FREEL - NBC Local Media