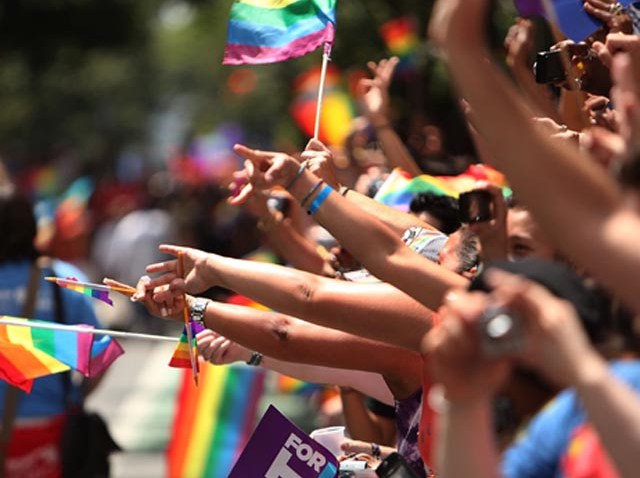 It's said that 40 is fabulous and the people who run San Francisco Pride certainly know it. So, that is the theme of this year's celebration.

Yes, Pride is creeping up on middle age. It began in 1970 -- can you believe it?!

The Backstreet Boys will headline the event. Rose Royce is also scheduled to perform and author Alice Walker and Erasure's Andy Bell are just a few of the other big names you'll see.

Something new this year: Jumbotrons at Civic Center so everyone can see. Speaker of the House Nancy Pelosi will pipe in a message via screen.

As always crowds are expected to be huge -- and the City is ready. Market Street is decked out in all things rainbow.

San Francisco Pride's website has some great information on the history of the celebration. Of course this all ties back to Stonewall, the riots in Greenwich Village in New york City in 1969 that activists point to as the birth of the gay liberation movement.

But, did you know that the first three pride celebrations in San Francisco had no theme? Finally, in 1973, they came up with one: A Celebration of the Gay Experience.

Fast forward to today and this still is a celebration of the gay experience -- an all-inclusive one. From films to music to vendors to history there is something for everyone. Civic Center is the place to be this weekend. On Sunday, the parade rolls down Market Street with all the hoopla. It starts at 10:30 a.m. - and the price is right: Free.