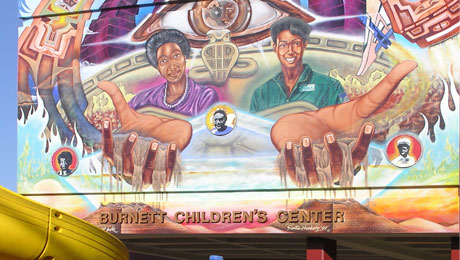 San Francisco's school board is renaming a preschool after the district's first black female principal. The decision came on the 150th anniversary of the start of the Civil War.
The Burnett Child Development Center was named after Peter Burnett, the first governor of California and a Southern-sympathizer who supported the southern states in their secession efforts. During his tenure, which lasted from 1849 to 1951, he signed laws stripping blacks, Asians and Native Americans of their rights to vote and testify.
Some members of San Francisco's education and faith communities say the Burnett Child Development Center, located on Oakdale Avenue in the Bayview District, never would have been named for the governor if officials had done their homework.
The board of education voted last night to rename the preschool the Leola M. Havard Early Education School.
Havard was born and educated in Louisiana before moving to San Francisco, Virginia Marshall, a tutor for the school district, said. Havard went into teaching in the late 1940s and was eventually named principal of John Muir Elementary School.
Havard, who retired from the district in 1979, turned 91last week and was at last night's school board meeting with her family.
Marshall said the effort to rename the Burnett Child Development Center started last summer when the Rev. Amos Brown, head of the Third Baptist Church and an NAACP leader, read a book about the state's first civilian governor.
In his inaugural address, Burnett tacitly endorsed the extermination of Native Americans and called on California to refuse to let African Americans settle in the state.
The community decided the school needed to be renamed, and naming a school after Havard was "long overdue," Marshall said.