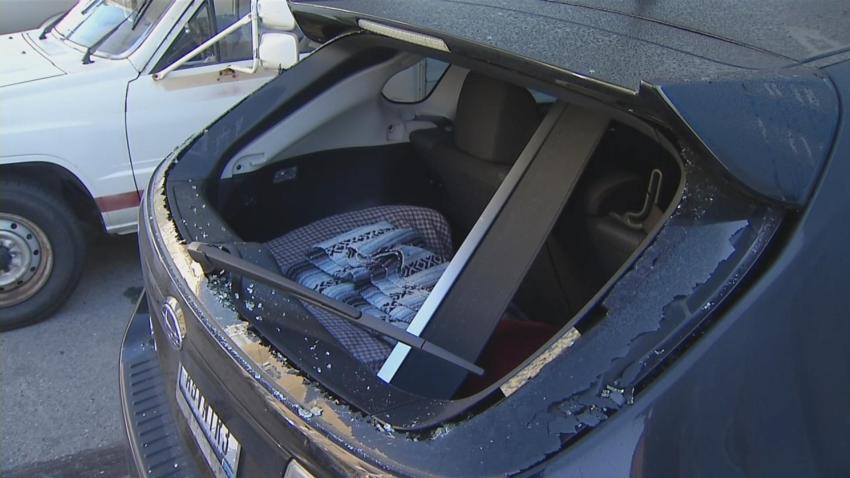 San Francisco supervisors London Breed and Norman Yee on Tuesday introduced steps toward combating a spike in vehicle break-ins across the city.
The supervisors proposed legislation that would require rental car companies in the city to provide written disclosures to customers at the time of rental, as well as inside the car itself, advising them not to leave valuables in the cars and to lock the doors, according to a news release from Breed's office.
The legislation comes as auto burglaries in San Francisco have reached a five-year high, with 24,826 reported incidents in 2015, nearly three times more than reported in 2011, the release said. The latest SFPD Crime Data reveals that car break-in hot spots are in and around major tourist destinations in San Francisco and that many auto burglars specifically target tourists.
"We're hearing that crews from all over the Bay Area are coming into the city to hit tourist destinations," Breed said in the release. "Unsuspecting tourists leave luggage in their trunks and valuables out in plain view, without realizing their passports and belongings are at risk of getting stolen in less than 30 seconds."
Breed said residents in the same areas also are affected.
Yee, who represents District 7 and co-authored the legislation, said San Francisco prides itself on being a tourist-friendly city.
"Tourists are guests – we value our guests and must ensure that their experiences are not tarnished by opportunist criminals," Yee said. "In my own district, neighbors have taken it upon themselves to warn tourists of auto break-ins. Awareness is key in fighting crime and it's our responsibility as city leaders to disseminate resources so that our guests are taken care of."
Breed also announced that she will be convening a working group of city agencies and community stakeholders to develop additional solutions to combating car break-ins.
"I know this isn't a silver bullet. There's still a lot of work we have to do," Breed said. "We need to have everyone at one table, having a discussion about real solutions."
Invited members to the group include the San Francisco Police Department, District Attorney's Office, SFMTA, Recreation and Parks Department, SF Travel, SF Chamber of Commerce, SF Safe and many community stakeholders.
The working group will hold its first meeting on Oct. 11 at City Hall.