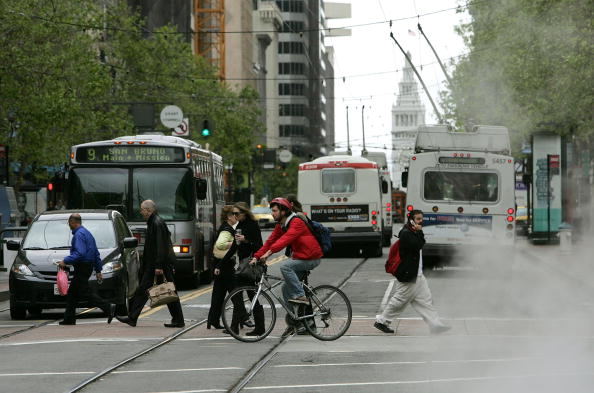 A new transit survey suggests that private tech shuttle buses are disruptive to San Francisco traffic on more than a third of daily stops.
KQED reported that the survey conducted during a pilot program by SFMTA noted that though the shuttles blocked Muni drivers 35% less of the time during the period of the program, private shuttle buses blocked motor vehicles and motorcycles about 35% of the time.
However, shuttles were found to add an average of 83 minutes of delay per day into the Muni system.
The survey of 546 riders who used private shuttles to commute to work in San Francisco or the South Bay did not ask respondents to name the companies they work for, but the report noted that more than half said they worked in Menlo Park, which researchers assume means that many may work at Facebook.
Copyright FREEL - NBC Local Media