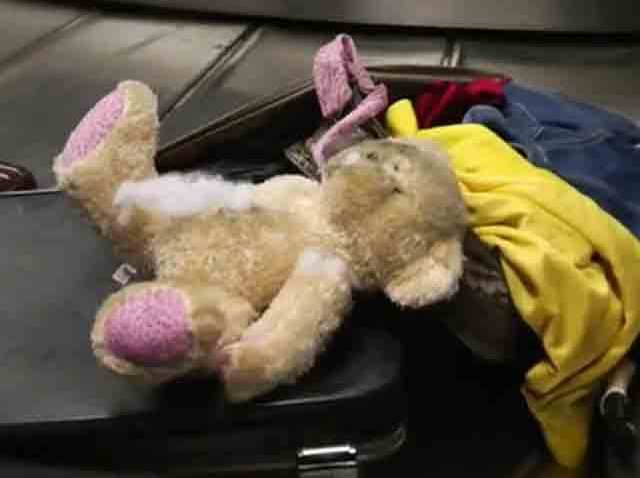 The latest tool of the San Francisco International Airport marketing department is a video clip that compares SFO to "the bad airport." No names are mentioned, but for the Bay Area audience the options are Oakland or San Jose.

It specifically targets international travelers, so on a national scale it could be taking a swipe at LAX or Seattle.
The 1:34 clip uses example of "badness" in flight attendants who are apparently rude -- unless landing in San Francisco -- to baggage carriers who attack teddy bears.

One fellow passenger asks upon arrival, "How old is this terminal?" That could be a reference to LAX or San Jose, and as USA Today reports the campaign is a new kind of airport advertising that goes on the attack.

A voice from above comes over and says that passengers stopping in the United States have two options. "The bad airport or the San Francisco International Airport."

The following seconds are "goodness" moments that show kind and happy flight attendant giving wake up nudges and only Gucci bags on the baggage carousel. Scooting riding hotties, Finding Nemo fish and the double mint gum grandmas also make an appearance.

Mayor Gavin Newsom gets the final line, playing a bit part as a taxi attendant who opens your door welcoming the visitor to town.

The clip has been out for a couple months and hasn't recieved much attention. It's Youtube page count is fewer than 600 at posting.