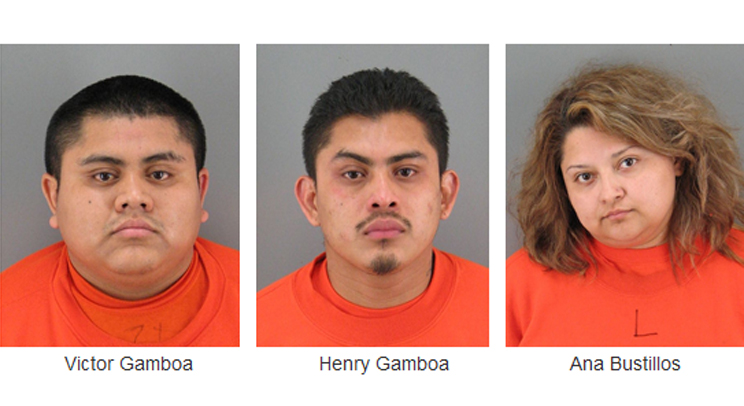 San Francisco police showed off thousands of dollars worth of recovered items its officers recovered in a recent fencing ring bust.
Police said they found the stuff after they arrested three people who they say stole it from random vehicles in Oakland and San Francisco.
Henry Gamboa, 24; Victor Gamboa, also 24; and Ana Bustillos, 23, were taken into custody at an apartment they shared on the 400 block of Jones Street last Friday.
Over a thousand items, consisting of mostly electronics, including laptops, cell phones, hard drives, and accessories, were located inside their apartment, storage facilities, vehicles, and other locations according to police. (Photos in link below).
Police value the property at $500,000. They also recovered $32,000 in cash.
Police said the suspects were part of an ongoing distribution of the stolen property. Police believe that the arrested suspects are part of a larger theft and stolen property operation.
"The arrest and prosecution of these defendants will deal a strong blow to the marketplace of stolen property. The San Francisco Police Department did a phenomenal job in investigating this case," said George Gascon, District Attorney of San Francisco.
Police photographed the recovered items and said if people recognize their stuff they can Central Station by using the link provided on the webpage.
Click here to see the goods and get contract information.
The victims must have either a case number from the reported theft or proof that the property belongs to them.