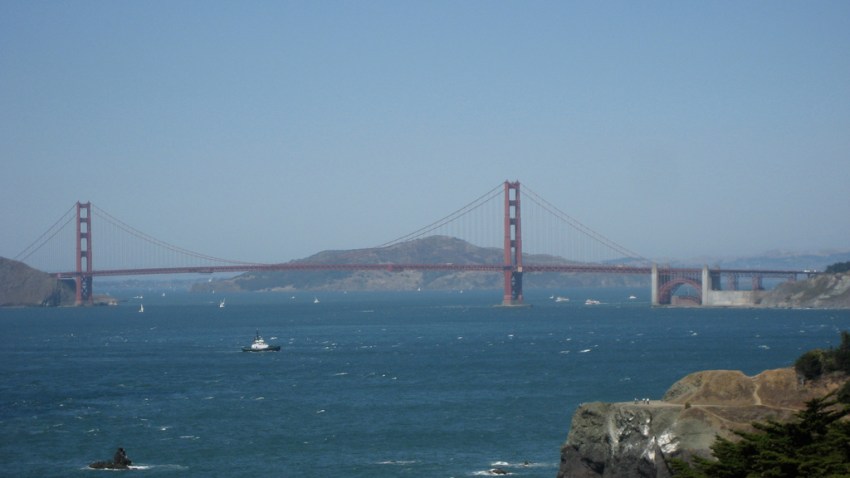 Lands End feels like wilderness, but it's just a short hop from San Francisco's urban core.
The hiking here is easy on the feet and a feast for the eyes, with stunning views of the rugged coast at nearly every turn.
Located at the west edge of the city, it's the kind of place that feels a million miles away from the hubbub of Union Square.
To start, park in one of two big lots just off Point Lobos Avenue near Louis' Restaurant and the ruins of Sutro Baths. On the weekend, these lots can get pretty full by late morning, so arrive by 10 a.m. if you can.
From there, just follow the signs to the Lands End trailhead. The Coastal Trail at Lands End begins as asphalt, winding northward among tall cypress and plantings of flowers.
Pretty soon, the Point Bonita Lighthouse in the Marin Headlands comes into view. Within a half mile comes the best payoff: a view of the Golden Gate Bridge that seems like a postcard.
The trail gets a little more rugged as it heads east toward the Golden Gate, turning to dirt and becoming a little steep in some spots. Stairs lead down to Mile Rock Beach, a good place to see craggy outcroppings that resulted in many past shipwrecks.
Hearty hikers can continue east to Baker Beach and the Golden Gate Bridge.
Those looking for more of a leisurely stroll can see the some of the highlights in just a mile or two or hiking, with plenty good picnic spots along the way. Near the trailhead, hikers can find a bite to eat at Louis' or the famous Cliff House a short walk down the road.