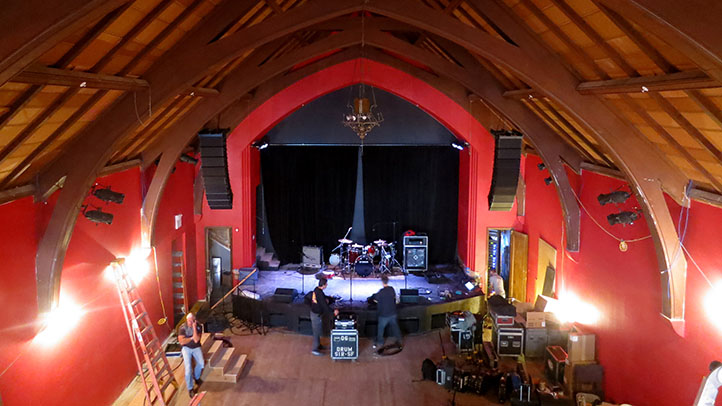 In the last few months, the block of Valencia Street between 18th and 19th Streets has quickly become one of the hippest spots anywhere, with restaurants like Tacolicious, Abbot's Cellar, Farina Pizza and others opening within the last year.
Thursday night, a new neighbor opens it's doors, and this time, with live music spilling out.
The Preservation Hall Jazz Band visits from New Orleans for two sold-out nights of music at a new venue affiliated with their little hole-in-the-wall in Louisiana.
Preservation Hall West at The Chapel is at 777 Valencia Street, in a building that used to be a mortuary, was then owned by New College, and recently bought by Jack Knowles leading to a partnership with Preservation Hall in New Orleans.
Saturday night, Elvis Costello plays a benefit with a bunch of other pals in town for the Hardly Strictly Bluegrass Festival.
Later, a restaurant and cafe will also open in the space, which looks to be pretty rough around the edges with a lot of work left to do.