Lake County officials say they have an armed suspect in custody following a standoff that prompted residents in the area to shelter-in-place.
Joshua "Buck" Brown, 43, of Kelseyville was taken into custody without incident, Lake County Sheriff's Department officials said Monday.

Dozens of officers in Northern California searched the area after a gunman opened fire on state employees working on a highway and officers assisting them. No one was injured.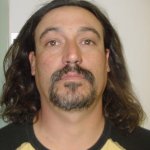 The department says Caltrans workers and California Highway Patrol officers were on Highway 29 in Kelseyville Monday when Brown allegedly fired two shots in their direction.
Authorities say Brown fired three more shots at officials who responded to the scene before fleeing on foot.
A shelter-in-place order was issued and Highway 29 was closed to traffic during the search.
Copyright AP - Associated Press