The search continues in the Sierra LaMar case Thursday and the sheriff's office is reporting some progress in their efforts to find the 15 year old.
Investigators said they have completed their search of all the major bodies of water near Morgan hill, with no new evidence collected.
This includes Anderson, Calero, Chesbro and Uvas Reservoirs along with local percolation ponds and parkway lakes. Investigators conducted the search via boats with a dog on board that can detect human remains underwater without actually having to dive in. The dogs never indicated a hit.
On Thursday, 405 people volunteered at the KlaasKids Foundation search center that has been set up at Burnett Elementary School. That number is up for Wednesday. Of the 405, 129 of them are volunteering for a second or third day.
The public can still help in the volunteer search. Just show up at Burnett between 8 a.m. and 1 p.m. through Sunday. You will get instructions and then be assigned to a group where you will search for any possible clues to help find Sierra.
Volunteers also did some searching on horseback for the first time Thursday. (Photo right)
Santa Clara County Sheriff Laurie Smith says she is not ready to call Sierra's disappearance a stranger abduction.
Smith tells NBC Bay Area that it's still quite possible that whoever took the 15-year-old girl on March 16 knew LaMar or was at least acquainted with her.
Law enforcement says there's a good chance the kidnapper is familiar with the area where LaMar lives, especially when you consider that 40 percent of people who abduct children live within a mile of the child's home.
The sheriff's office is working on the theory that this was a crime of opportunity -- that the perpetrator didn't plan this in advance.
Sheriff Smith points out that in many crimes like this "it's impulsive."
"Less than 2 percent of the strangers that abduct children are registered sex offenders but they do have criminal histories."
Sheriff's spokesman Jose Cardoza said that nothing has been found on Sierra's phone or laptop that indicates any of kind of online relationship with someone she didn't know.
The sheriff's office has already contacted registered sex offenders who live within a couple miles of the LaMar home. They're finishing up with nearby probationers and parolees and will soon move on to people who just have criminal records.
Both of LaMar's parents have taken polygraph exams but law enforcement won't comment on the results.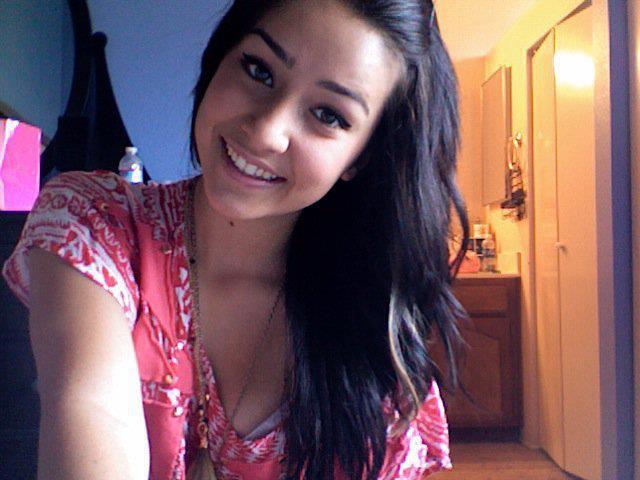 The sheriff office says as of Thursday:
3,500 personnel hours have been dedicated to the Sierra Lamar case (including Sheriff's Office, FBI, and allied agency hours)
600 tips have come in via phone calls and emails. All tips continue to be evaluated and followed-up on by Investigators.
[Click here to see the Facebook group involved with the search.]
If you have any information about Sierra LaMar please call 408-808-4500 after hours 408-299-2311 or the anonymous tip line at 408-808-4431. Text messages can be sent to 408-421-6760. Email tips to: tips@sheriff.sccgov.org