The search for Sierra LaMar will include local waterways.
The Santa Clara County Sheriff's office sent dive teams to Uvas Reservoir, Parkway Lake and Ogier perk pounds on Wednesday. Investigators said they will only send an actual diver into the water if a trained dog that specializes in water borne detection gets a hit for possible human remains.
The dogs and their handlers will be on boats with divers at the ready.
Santa Clara County Sheriff Laurie Smith told NBC Bay Area's Marianne Favro that Sierra's abduction was not a planned event. "We believe this was a situational crime," Smith said, meaning it was a crime of opportunity by a stranger. Smith also said she thinks the person who took Sierra knows the south county area very well and has strong ties there.
They are asking the public to watch for suspicious activity including:
someone who suddenly changes their appearance
recently cleaned their vehicle in an excessive manner
unexpected missed work days
obsesses or avoids media reports about the case
Simth also said that polygraph tests have been done on both Sierra's mother and father as well as other family members. She would not comment on the results, but investigators have said all along that Sierra has a good relationship with her parents.
Also Wednesday, the volunteer search effort enters its second day. Organizers at Burnett Elementary told NBC Bay Area that they really need more people.
Tuesday's overwhelming turnout of 563 people dwindled to about 100 volunteers Wednesday. It appears many people are staying home because of the rain.
Elaine Petrakis said she came back for a second day of searching even with the rain. "Rain doesn't bother me. So I figure if I can help, I'd like to know that if it were my kid, there'd be people out in the rain looking for my kids too," Petrakis said.
The Klaaskids Foundation which is coordinating this search with guidance from the sheriff's office. Searchers covered a five mile radius yesterday and hope to hit the eight to ten mile mark today and 20 miles by Sunday.
Searchers have been pinpointing several items of note in the fields, but so far nothing of significances has been found.
Brad Dennis with the Klaaskids Foundation puts it this way, "Every single time searchers go out in the field, they're going to find something. It's kind of like a testimony to the U.S. We dump stuff everywhere. We find clothes, socks and shoes all over the place."
The sheriff's office announced yesterday that it thinks it is highly unlikely that Sierra Lamar ran away from home when she disappeared two Friday mornings ago.
Investigators think abduction is a more likely scenario.
Sierra left home for school the morning of March 16 but never showed up to class.
Investigators later found her phone and her Juicy-brand bag containing neatly folded clothing, which included a change of underwear, belonging to the teen.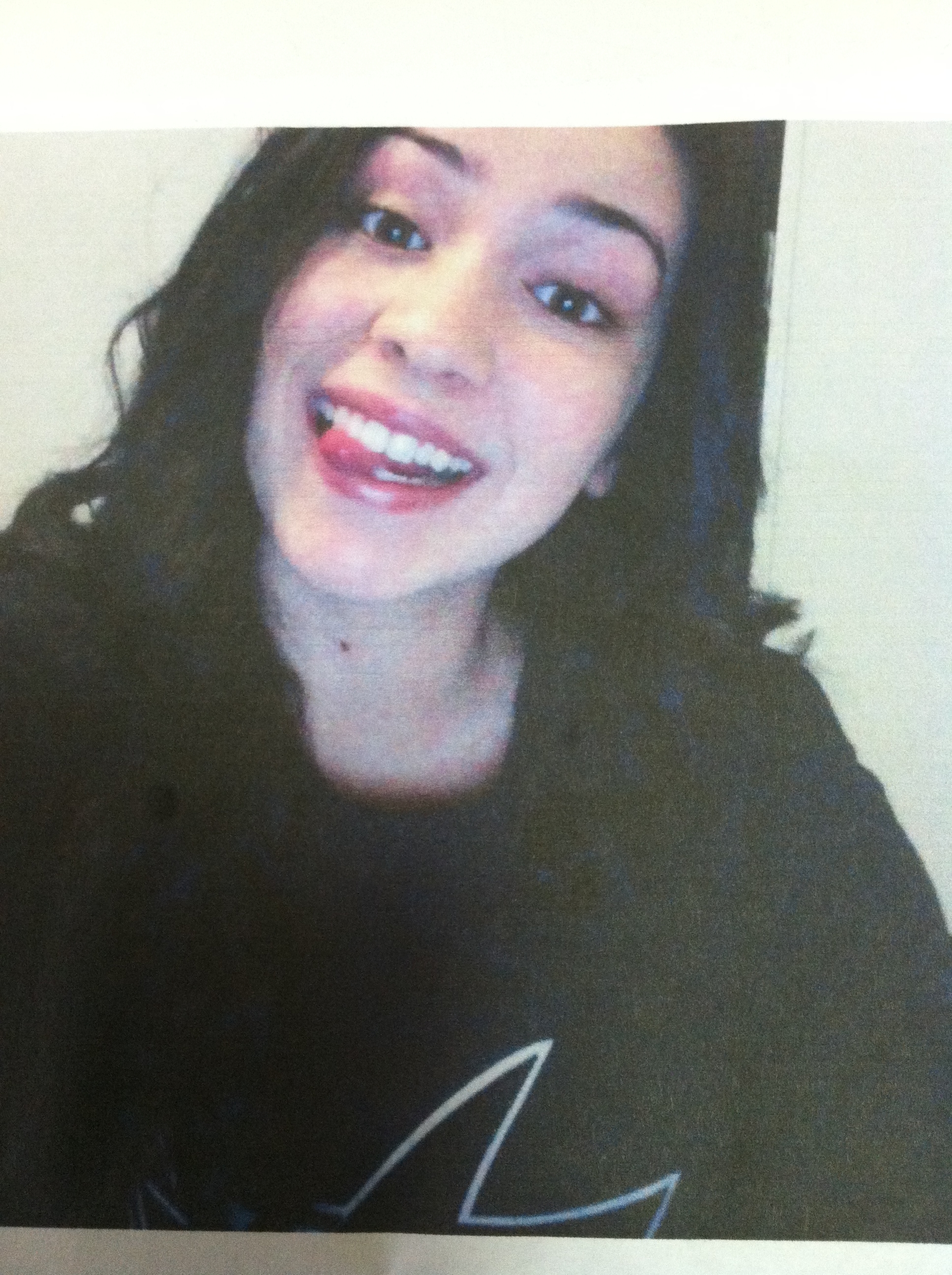 The phone and purse were found about two miles for Sierra's house on the first weekend after she disappeared and two blocks apart.
Marc Klaas said after reviewing the evidence, he believes Sierra was likely abducted on the street where she lives. "Whatever happened to Sierra happened on that block," he told Bay City News.
The family has set up a Facebook page.
Anyone with information about Sierra or her whereabouts is asked to call the sheriff's office at (408) 808-4500 or the anonymous tip line at (408) 808-4431.
Tips can also be emailed to tips@sheriff.sccgov.org.
If you want to help in the actual search, you can go to Burnett Elementary school in Morgan Hill any day between now and Sunday. The search center opens at 8 a.m. Volunteers are given instructions and then go out in a group. They finish their effort by early afternoon each day.