A year-long investigation by NBC Bay Area's Investigative Unit and The Center for Investigative Reporting (CIR) raises questions about a well-known visa program setup to recruit foreign workers to the US: Is it indentured servitude in the high tech age? Or is it a necessary business model to compete in a quickly changing high tech economy?
NBC Bay Area and CIR's team discovered an organized system that supplies cheap labor made up of highly-educated and highly-skilled foreign workers who come to the US via H-1B visas.
Consulting firms recruit and then subcontract out skilled foreigners to major tech firms throughout the country and many in Silicon Valley.
Those who work for these third party firms that skirt the law often call them "body shops" and sometimes they get caught.
For example in August, 2014, a Cupertino man involved with one body shop pleaded guilty and was sentenced in US District Court to 19 felony counts of visa fraud where he admitted he knowingly applied for work visas for foreigners who had no job offers, filling out applications for fake jobs for a Silicon Valley tech firm.
However, some local workers say many don't get caught. And the workers are the ones who suffer.
"It virtually makes these employees a slave," said one worker who came from India more than a decade ago.
"The body shops have a specific business model," the worker said. "They make business and profit by having cheap labor."
Because the man fears for his safety and his future, he asked that he remain anonymous. He had worked for 7 to 8 different body shops before he spoke to us.
"There are times when I am trapped there are times when I am, yes, I feel I am trapped," he said.
H-1B Visas
The US government reserves H-1B visas for well educated, highly skilled and specialized foreign workers; one of the requirements is that the companies recruiting the workers have a job lined up for them upon arrival.
Congress has capped H-1B visas to 65,000 each year. According to federal statistics, more than 1.3 million H-1B visas have been given out since 2008. In the 2012 fiscal year, according to a report to Congress from the US Citizenship and Immigration Services 59 percent of H-1B visas went to computer-related occupations.
According to that same report 64 percent of the H-1B visa petitions granted in 2012 were given to workers originating from India.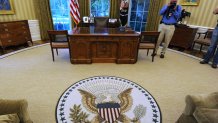 According to the federal data, high tech companies in Silicon Valley use tens of thousands of H-1B workers every year.
While many of the consulting companies that use H-1B visas appear to play by the rules, NBC Bay Area and CIR found numerous examples of other companies taking advantage of foreign workers and breaking federal law in the process.
Broken Promises
"'Indentured servants' is a pretty accurate term because in many cases that's exactly what's going on," said Phillip Griego of San Jose's Phillip J. Griego and Associates. Over the years, Griego and his law partner, Robert Nuddleman have represented several H-1B workers in lawsuits against body shops.
Griego says the body shops "will promise to pay all of their expenses to get over here," said Griego.
But Griego says workers tell a very different story.
"They may not even have a job" when the workers arrive in the United States, said Griego. "Which is a misrepresentation of the H-1B visa."
H-1B visa rules prohibit companies from charging workers the cost of a visa and also require that there be a job when the foreign worker arrives.
Rules Ignored or Broken
The joint CIR/NBC Bay Area investigation found dozens of instances where companies ignored and broke those rules.
We tracked court cases involving consultancy companies or their executives, including a half-dozen civil cases filed in state and federal courts, around the country. In total, these court filings involved more than 600 fraudulent H-1B visas and petitions.
One case became a class action lawsuit based on the conditions that attorney Michael Ng found for many of the workers at Silicon Valley Systech or SVS.
"Most of these people had also paid substantial fees, illegally, to cover the cost of the H-1B visa application to the United States," said Ng, a labor attorney in San Francisco. He considers Santa Clara-based Silicon Valley Systech to be a body shop.
Ng said many of the SVS workers were "benched" once they arrived in the US, meaning there was no job and were forced to wait for work on the "bench." Under H-1B rules, that's illegal.
"They didn't have jobs lined up for any of their employees, certainly nothing at the levels that they had promised them," said Ng.
In court filings in response to the lawsuit's complaint, a lawyer for the SVS denied the allegations and maintained that any problems with pay, work or "benching" were a result of the workers' actions.
Midway through the lawsuit's process in 2009, Silicon Valley Systech went out of business, leaving workers with nothing.
"Essentially they dumped them [the workers] into the guesthouse," said Ng.
Confined to a Guesthouse
A guesthouse is a small apartment or home where as many as eight to ten workers stay at once. A dozen different interviews confirmed that the guesthouses are commonly used by body shops.
One worker from India described how the body shops explained the guesthouse when he arrived: "We are placing you in the guesthouse. Until you get the job you have to stay in the guesthouse, you should not go out, even for a walk," the worker said.
This worker, too, asked to remain anonymous because of fears he will jeopardize his future job prospects.
He stayed in guesthouses for several months and was told not to leave.
"My family's in India," he said. "I have a 6 month old baby and I want to see my son, and they [my family] want to come to the US and] stay with me," the worker said. Yet because of the living conditions at the guesthouse, the worker said there was no way his family could join him in the United States.
The worker said the body shop made him pay $2,300 to get an H1-B visa, which is illegal under federal law. He said the body shop kept up to 30 percent of his $60 an hour contract salary for 'expenses' and 'taxes.' This was in addition to the actual federal and state taxes withheld from his paycheck. He estimated that the body shop kept about $35,000 of his salary a year.
Companies Under the Microscope
According to federal records, two of the largest consulting and outsourcing companies have been accused in federal court of breaking US laws around H-1B visas.
A civil case in Texas brought by the federal government alleged that Infosys committed visa fraud in a similar program. According to USCIS statistics, Infosys applied to sponsor 11,652 H-1B workers in fiscal year 2013.
Infosys reached a settlement with the US in its visa fraud case in October 2013. They agreed to pay the US government a record $34 million, including $24 million to the US Attorney's office for the Eastern District of Texas.
USCIS statistics also show Tata Consultancy Services, applied for 7,279 H-1B work visas in fiscal year 2013. Tata Consultancy was also sued in 2006 in San Francisco for alleged breach of contract when the company, according to the lawsuit, allegedly failed to pay temporary visa holders gross wages promised. The case affected some workers on H1-B visas.
San Francisco class action attorney Daniel Hutchinson represented H-1B workers in the class action lawsuit against Tata Consultancy.
"It comes down to people not getting paid what they're promised to get paid or what they should be getting paid," Hutchinson said. "And that's actually the experience that we've seen for a lot of people where people have come forward and company officials have told them, 'if you complain about this, if you don't sign over this amount, if you don't agree to this deduction, then we can just send you back to India.'"
In court papers, Tata's attorney denied all the allegations.
However, after seven years in court, Tata Consultancy agreed to a settlement of $29.75 million dollars to all the workers in a class action case, or an average of $1,600 per person after attorneys' fees and costs. Steve Tindall, the co-lead counsel on the case said that "each class member received different amounts" in the settlement.
"I don't think the general public knows much at all about who is being employed within the tech sector," said Hutchinson.
"It seems to be something that's affecting hundreds of people who I've talked to and then through our investigations, thousands of people outside of that as well too," he continued.
Neither Tata nor Infosys returned multiple requests from NBC Bay Area's investigative team for comment.
Continuing to Pursue the American Dream
One of the workers NBC Bay Area spoke to says that the problem is not confined to the Bay Area, but body shops all over the country take advantage of vulnerable foreign workers.
"It's all over the country. I can't list a specific state where it's not happening."
Experts say current federal law allows for this abuse by some companies.
Those calling for change want Congress to tweak the rules governing the use of H1-B visas and want the U-S Labor Department to be more aggressive in enforcing those rules to prevent more people from getting trapped in a body shop.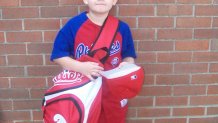 For more on the research and further explanation of the issues at hand read CIR's story.