New Year's Day started with a bizarre stand-off for San Jose police.
They were called to Ezie Street and Cas Drive in San Jose after several people called 911 to report a man standing in front of a home with an assault rifle just after 8 a.m.
As police rushed to the scene, witnesses said the man got in a car and drove to Southwest Expressway and Bascom Avenue. That's where police pulled him over.
Police said the suspect immediately got out of his car and started yelling, "You're going to have to kill me."
He was naked and holding a large "Samurai"-type sword, according to police.
One witness told NBC Bay Area that the man was pacing back and forth waving the sword at times.
San Jose Police Department "Crisis Intervention Team" members were called to the scene and a stand-off began.
Just before 11 a.m., the man was arrested without incident. Police took Coco Bennett, 29, into custody. Police said Bennett, who was still carrying the sword, bolted toward a fence and tried to scale it, fell down, and dropped the weapon. That's when officers moved in.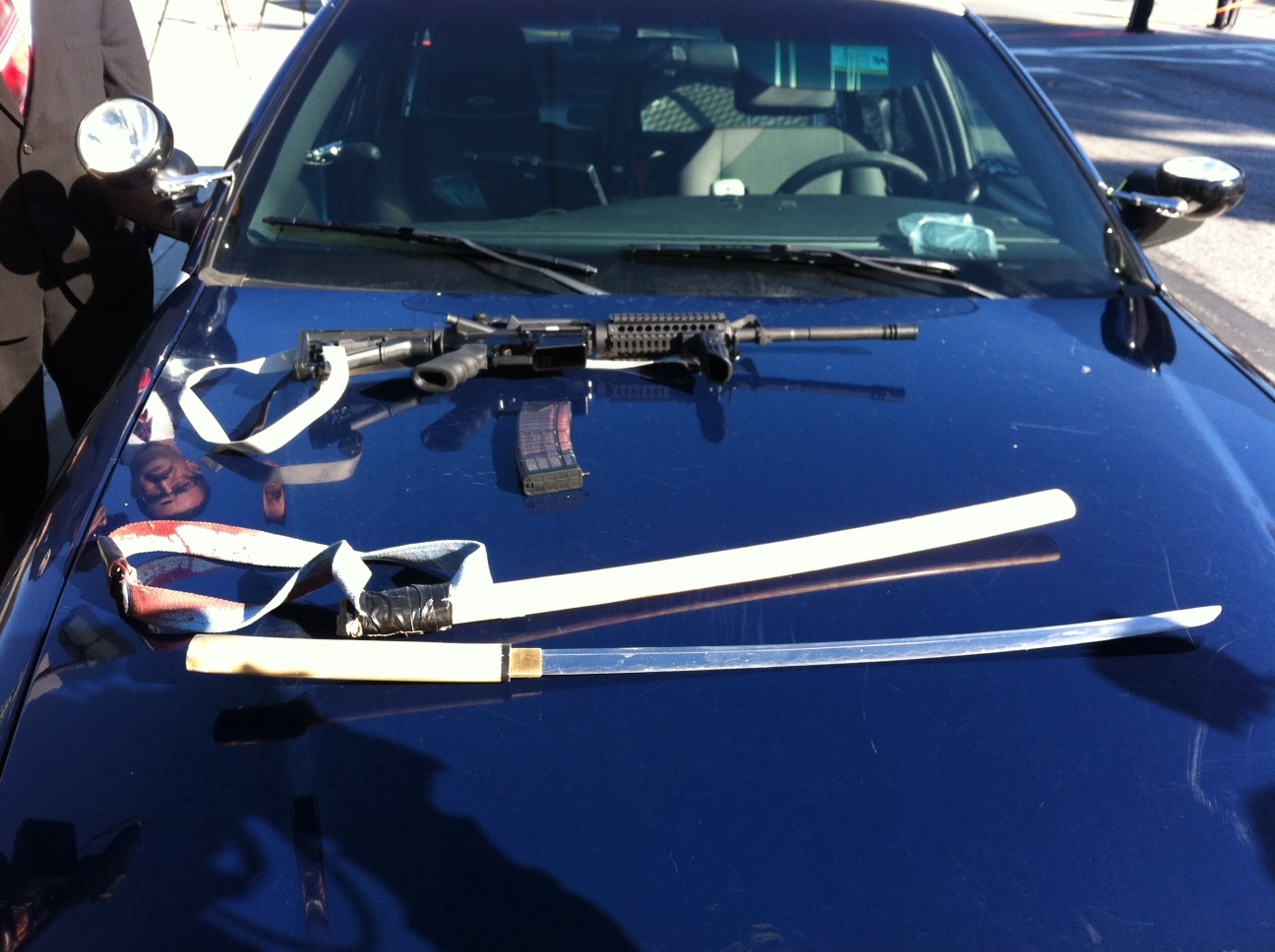 Because police were able to secure the assault rifle as well as the man's vehicle in the early minutes of the stand-off, the threat to the greater public at large was minimized during the stand off.
It was not immediately clear what motivated the man.
Police said he would be evaluated by doctors.
Police showed the weapons to reporters following the arrest (see right).
Police recovered an AR-15-type assault rifle, with a magazine and live ammunition, from Bennett's car during the standoff which happened at the Santa Clara Valley Transportation Authority light rail station.