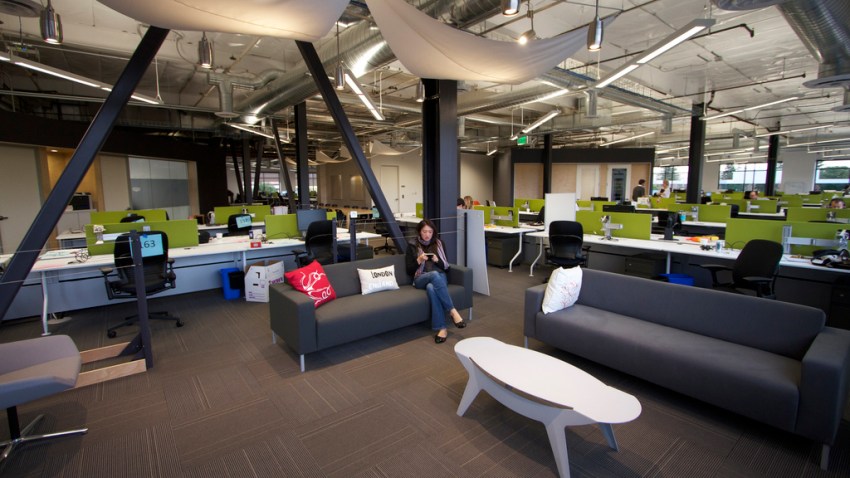 Separating from a company that spent $2.6 billion on you and finding a new home is the easy part for Skype.

Now the hard part is turning a larger profit on 124 million monthly users who only generate about $13 million in earnings for Skype annually.

But new CEO Tony Bates says he is up to the challenge. The former senior vice president at Cisco Systems has already seen his new company go through a lot of changes in the past year.

Late last year the Internet phone company, which allows users to video chat computer-to-computer for free, split from one time investor eBay and moved into its own 990,000-square-foot space in Palo Alto.

Now, even though Skype has been around for years, it is operating like a fresh startup. Bates told the San Jose Mercury News that his company is even planning an initial public offering in the near future.

But for now, Skype is all about expansion. From hiring new employees -- up to 400 over the next year -- and expanding its bottom line.

Skype has the luxury of having a product that generates money but too much of the company's core revenue is generated from pay calls users make using the service.

Analysts believe Skype has to find a way to diversify its revenue by converting more than just eight million of its 124 million monthly users to paid subscribers.

But how will Skype convince its army of users that it should pay for a service that is so partly so popular because its free or cost very little at worst?

Bates says he wants to roll out paid premium services to lure users to spend more. He also wants to expand Skype's reach to televisions and mobile devices.

The first step in that initiative was opening an office in Palo Alto. The Luxembourg-based company hopes to attract some of the Silicon Valley's finest talent to help develop its product.

Most of the Skype's new hires in the next year will be engineers, who will be tasked with developing new products to better integrate Skype with televisions, computers and mobile devices.