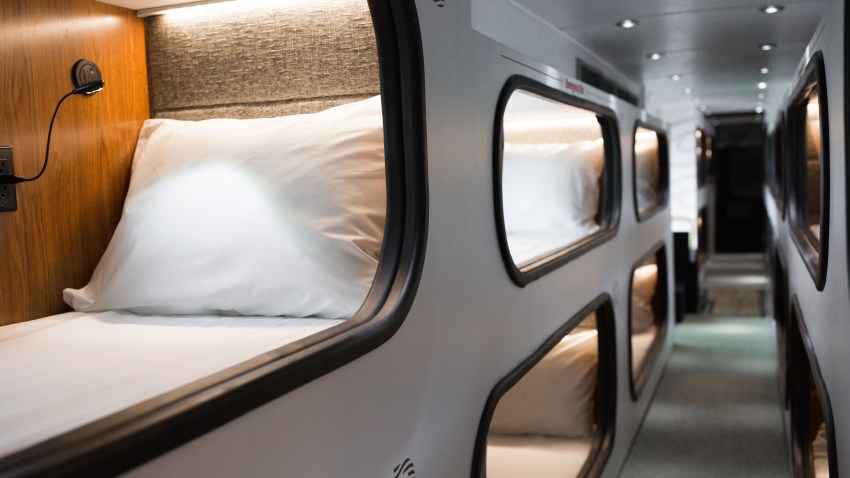 Add a so-called "moving hotel" to your options when planning out your next trip to Southern California.
Cabin provides a new type of overnight bus that travels from San Francisco to Los Angeles. A one-way ride starts at $115.
Journeys from each destination will leave at 11 p.m. and arrive around 7 a.m. Patrons will be able to enjoy their own sleep cabin, Wi-Fi and select beverages. While this may not sound like much, creators Tom Currier and Gaetano Crupi worked for over a year to perfect the concept.
The duo refers to the bus as a "moving hotel" on their website, guaranteeing style and security during the trip.
If unconvinced whether the bus would make for a sweet slumber, Cabin reassures customers that each sleep pod was meticulously thought out. The company states each pod has a privacy curtain, high quality bedding and insulated walls to reduce sound. It is also noted that the driving routes were meticulously mapped out in order to provide riders with minimum disruptions.
Individual amenities are also paired with a communal restroom and lounge area.
While most trips are booked through September, you can reserve a future spot on the company's website.