You may have seen advertisements for pay-per-view boxing matches hosted by event promoters such as HBO or Showtime. If you're a big fan, you may have ordered a fight on your television at home.
But businesses wishing to show the events have to buy special rights to broadcast the televised bouts in their restaurants, bars or casinos. Commercial establishments that don't pay commercial license fees are in violation of federal law and considered cable or signal pirates. Generally, the commercial licenses cost a few thousand dollars.
The 8 Ball Tavern in Cotati was slapped with a lawsuit for broadcasting a boxing event in 2014 that it didn't have the commercial rights to show. But the owners of the bar say they never showed the fight.
The legal action against the tavern has opened a wider view into the practice of suing bars and restaurants for violations of the law. Business owners and attorneys who represent them say the lawsuits unfairly target small and family run businesses that don't have the financial means to defend themselves in court.
A South Bay company is doing what it's legally allowed to do; sue businesses that show fights without paying the commercial rates. J & J Sports Productions in Campbell owns the rights to broadcast the pay-per-view fights. The company often seeks damages of more than $100,000, exponentially more than the commercial license fees.
But critics say the lawsuits are over the top, calling the practice a shakedown and a form of legalized extortion. The owners of the 8 Ball Tavern are taking it a step further, saying they were targets of a fraudulent money-making scheme by J & J.
The bar owners were served with a lawsuit claiming they unlawfully broadcast the undercard bout that preceded the Manny Pacquiao versus Timothy Bradley fight in April 2014. The boxing match never appeared on air in their bar, the owners say.
"I'm a thousand, billion percent sure that did not happen here," said owner John Graham.
When Graham and his business partner received the lawsuit, they laughed it off as a scam. But laughter turned to panic when they realized the lawsuit was real. J & J sought $170,000 in damages. The demand felt like a knockout.
"We are a small business in Sonoma County trying to make a living," Graham said.
The owners of the 8 Ball say the evidence produced to support the claims against them consists of an affidavit from a person claiming to have witnessed a pay-per-view fight, and blurry cell phone video inside the bar. The NBC Bay Area Investigative Unit reviewed the footage. The video depicts a television showing a commercial for a Warriors game, but no boxing match.
"When we first saw the evidence, we all had to do a double take and then look at it again because the evidence was so bad," Graham said. "It's weak. It's a lie. And it's fraudulent."
The video was captured by a private investigator and submitted to J & J's South Pasadena-based attorney, Thomas P. Riley. Riley has advertised for investigators in P.I. magazines and in online investigator chat rooms. On fight nights, Riley's staff hires and dispatches investigators to seek out businesses that are showing fights but have not paid commercial license fees, according to J & J president Joe Gagliardi.
"I thought we were being targeted," said Rick Gorell, co-owner of the 8 Ball.
Graham said the company dragged them into a legal battle that forced them to "pay these guys off because we can't afford to go to court." But the bar owners decided to keep fighting.
During NBC Bay Area's investigation the case against the 8 Ball was dismissed pending an alleged settlement. But last week, the case was reopened at J & J's request. The company contends the 8 Ball failed to meet the terms of a settlement. Graham and Gorell say they never agreed to one.
Riley declined to comment on the case against the 8 Ball. Gagliardi denied that the lawsuit was an attempt to get the owners to pay up for something they believe they didn't do.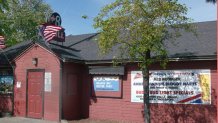 "Don't even bring any of that stuff up," he said.
But to the bar owners, what happened is clear.
"Extortion," Graham said. "They're extorting small businesses. Not just Sonoma County. Not just the Bay Area. Countrywide."
J & J has filed more than 5,000 lawsuits across the country since 2010, according to court records reviewed by NBC Bay Area. Many defendants unintentionally break the law because they are unaware of the federal statutes governing cable piracy, according to Los Angeles attorney Elliott Stone.
"I would have to say that over half the people who call me are people who don't speak English as their primary language and they can't afford to hire an attorney," Stone said. "Many of them just close rather than defend the lawsuit."
Martha Sanchez decided to shut down her San Francisco Mission District restaurant after J & J sued her family for $112,200. She admits she showed the Floyd Mayweather versus Miguel Cotto fight inside her taqueria, Casa Sanchez, in 2012.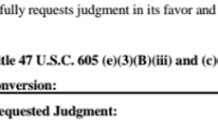 Sanchez paid to view the fight but says she didn't know she needed a commercial license to broadcast the bout. Sanchez says her family negotiated a $5,000 settlement and decided to close the struggling restaurant after dealing with the stress of legal action.
"I felt violated that somebody would want to do something like that with people like us who don't have a lot of money," Sanchez said.
While it's unclear how much money J & J and its attorney make, Stone suspects they are profiting more in court than from collecting fees. He calls J & J's business model one that's based on suing people.
"If you think I make a lot of money off the piracy deal that's laughable," Gagliardi said. "It's really a joke."
Gagliardi says he can lose up to $1 million on a big fight due to piracy, which is a blow to his company and to the bottom line of the event promoters. Gagliardi says he wants restaurant and bar owners as customers, and encourages them to buy commercial licenses so he doesn't have to file lawsuits against them later.
When asked why he wouldn't give business owners an opportunity to pay the license fee instead of suing them for a lot more money, he insisted it wouldn't do any good.
"After the fact, you really think they are going to go, 'Okay, I'll pay that?'" he said.
Gagliardi doesn't buy the ignorance defense; that people shouldn't be punished because they don't understand the laws. While he acknowledges some people believe the system he's a major part of is unfair, he says he doesn't make the rules.
"What am I going to change?" Gagliardi said. "It's the court system that has to change."
Changing the legal system requires help from Congress. Gorell and Graham have contacted their congressman hoping to shine light on a battle they describe as lightweight versus heavyweight.
"Clearly the laws need to be reformed," Graham said. "Without sounding really naïve, they're just not fair."
If you have a tip for the Investigative Unit email theunit@nbcbayarea.com or call 888-996-TIPS.