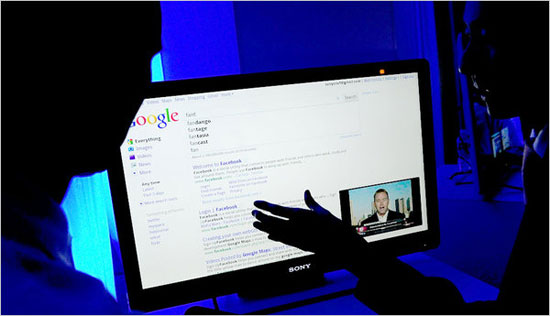 CES 2012 is set to be the year of the television.

But not just any television, the annual consumer technology conference is set to see the launch of ultra-thin televisions and ubber-intelligent ones -- or smart TVs.

Details of the new version of GoogleTV were already released this week when it was reported that the Mountain View-based search company was trying to revive its once defunct project by partnering with Samsung, Sony and Vizio on a new set box.

Google will reportedly partner with Marvell on a new ARM-based chipset for its new box instead of continuing its relationship with Intel.

The new box will be cheaper, faster, capable of decoding 1080p HD video and even be 3D ready.

Meanwhile Apple will be avoiding CES like Google but the Cupertino-based company is also a hot topic in the smart TV rumor mill.

LG is scheduled to show off a Google-powered television at CES. Sony and Samsung will join LG in showing off smart TVs.

Apple's Senior Vice President of Industrial Design, Sir Jony Ive, reportedly already has a 50-inch AppleTV set sitting in his private office at 1 Infinite Loop.

Many expect that Apple will announce a television later this year. But TV makers at CES will have Apple on their mind.

Meanwhile at CES, several companies will also once again be showing off 3D television sets. Some of the smart TVs being shown at CES, like LG's, will also include 3D capabilities.