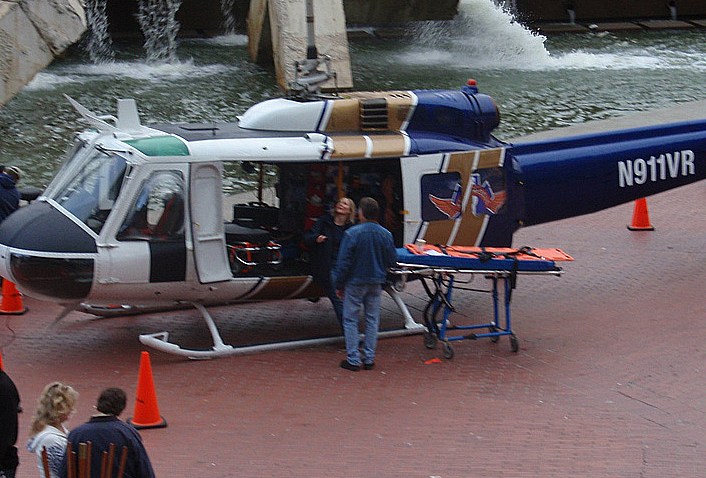 A man with razer-sharp focus and a precise trigger finger will target uniformed officers in San Francisco Thursday and Friday but it's not cause for alarm, it's all for show. Specifically, NBC's medical drama "Trauma."

The San Francisco Film Commission explains in a news release: "During the next episode, Trauma will be filming a sniper targeting uniformed authorities. This filming will include numerous emergency response vehicles and simulated gunfire."

Our friends at the Chronicle tell us Thursday's shoot takes place at the Palace of Fine Arts and will include the closure of Baker Street between Beach and Bay. It's happening pretty much all day: from 7:30 a.m. to 6 p.m.
On Friday, the scary scen moves to the intersection of Steiner and Grove near Alamo Square. That's an even longer day: 7 a.m to 8 p.m. The filming continues on Monday and Tuesday at U.N. Plaza.
NBC said in October that they are pulling the plug the show because of poor ratings. But it was given a jolt of life in the form of three more episodes. The network already has 13 episodes in the can but if it shoots another three, that would allow it to run until the winter Olympics starts.
An estimated $3-4 million per episode is spent in the area in the form of payments of crew, permits, police overtime and catering, the site TV Series Finale says.