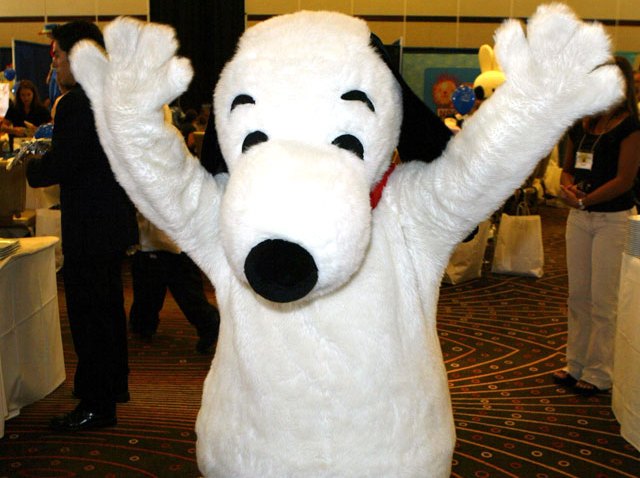 Bon Voyage, Spongebob Squarepants.
The shorts-wearing yellow kitchen tool can move back to his home under the sea and get back to work as a fry cook.

Spongebob and the rest of his Nickelodian family are out at Great America in Santa Clara and Snoopy and his pals are the new it items as crews set up "Planet Snoopy" in the kids' area of the park.

But the spongy one isn't in the dog house over some kind of animated tiff. The change was an obvious move for the theme park. Cedar Fair Entertainment, the company that owns Great America, also owns the licensing rights to the Peanuts Gang. The Nick characters were a holdover from the days the park was run by Paramount.

As the spring opening date comes ever-closer, crews at Great America are helping the gang settle into their new home. The Mercury News tells us the massive Dora the Explorer figure is out of sight and the "Treetop Lookout" ride is now "The Pumpkin Patch" where kids will fly through the air mounted on pumpkins. Snoopy's pal even gets his own ride with the cartoony makeover on the ride "Woodstock's Express."

Charlie Brown, Lucy, Peppermint Patty and the rest of the lovable bunch will be right at home in the park. After all, their creator hails from Northern California. Charles M. Schulz brought the characters to life in his Santa Rosa studio in 1950.