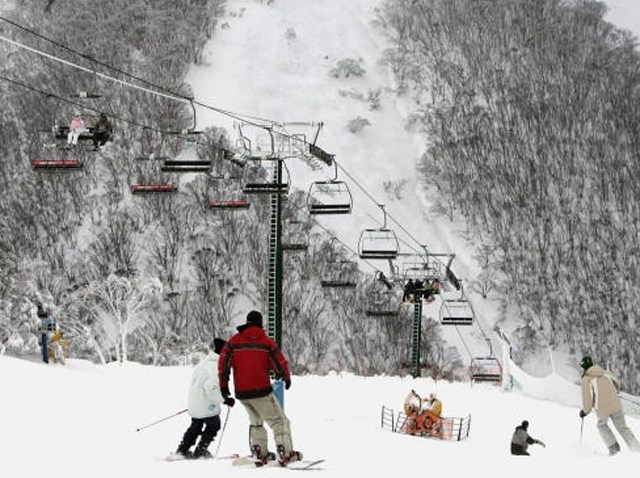 A winter snow storm hit the Sierra overnight dumping up to a foot of snow in the mountains and making a mess of morning travel in the valleys around Reno on Wednesday.

The Nevada Highway Patrol was forced to intermittently close stretches of I-80 between Reno and Sparks. All sections, including the Spaghetti Bowl intersection of I-80 and U.S. Highway 395, reopened before 11 a.m.
Trooper Chuck Allen said the spot closures were the only way to get snow plows and trucks through traffic jams to deliver salt and sand to a slippery highway littered with spinouts.

"It's a mess out there,'' he told KRNV-TV.

Snow totals ranged from 6 inches at the Mt. Rose Ski Resort between Reno and Lake Tahoe and a foot of new snow at Alpine Meadows on the lake's west shore. About 8 inches fell at Truckee, Calif., 6 inches north of Sparks and up to 4 in Reno, where the start of the school day was delayed two hours. Carson City and Fallon had about 2 inches of snow.

The storm brought snow to the northern Sierra early Wednesday and hit Reno by about 3 a.m. on the tail of winds gusting up to 41 mph. By 6 a.m., the storm had blown through the area, said Brian O'Hara, a meteorologist for the National Weather Service in Reno.

"If it had moved slowly, we probably would have gotten quite a bit more,'' O'Hara told the Reno Gazette-Journal.

The weather service lifted a winter weather advisory, but the icy conditions lingered as temperatures struggled to get into the 30s before noon, just a day after Tuesday's high of 53. Overnight lows were forecast to be in the teens early Thursday with a high in the mid-40s, warming to the mid-50s on Friday.

Copyright AP - Associated Press