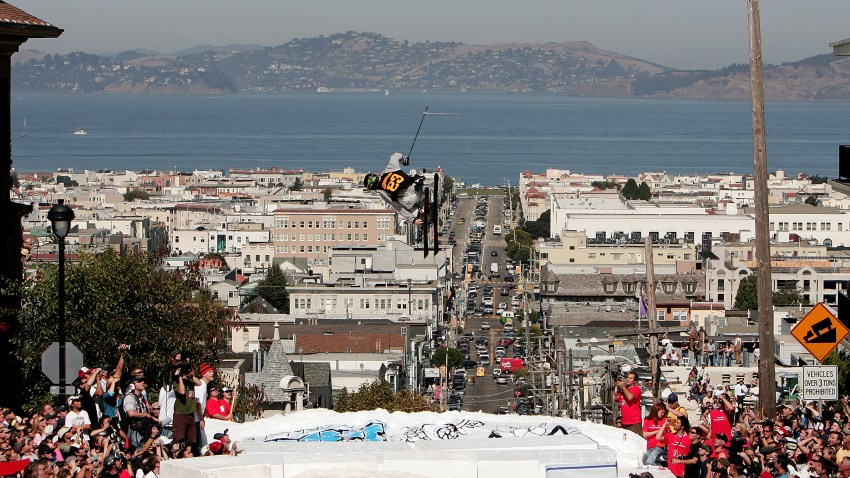 Snow in San Francisco? Yes -- and how about snowboarding, to boot?

Boots and bindings both will fly down inclines in the city on Saturday for the Downtown Throwdown, a "rail-jam urban-boarding competition" that will take over San Francisco's Civic Center on Saturday -- along with 10,000 pounds of shredded ice, according to the San Francisco Examiner.

That ice-cold water will provide the surface upon which boards will ride on their way to a rail-slide about the height of a flight of stairs, according to organizers. That might be not quite as exciting as a half-pipe or a big-air ramp, but it's what will have to do.

Earlier competitions in Pacific Heights had to be kiboshed after neighbors complained, according to the newspaper. Events moved to AT&T Park before a major sponsor pulled out and the competition went bellyup.

That won't happen this time around, as 25 professional snowboarders will vie for $10,000 in prizes. It all goes down from noon to 4 p.m. on Saturday at Fulton and Larkin Streets near the Asian Art Museum and public library.
Look up Lib Tech's Downtown Throwdown — San Francisco on Facebook for more information.
Copyright FREEL - NBC Local Media