The 19-year-old man suspected of abducting a teenage girl Wednesday in Northern California has died following a shootout, authorities said Thursday afternoon, but the girl remains missing.
The California Highway Patrol had issued an Amber Alert for 15-year-old Pearl Pinson, whom investigators believe was kidnapped at gunpoint about 7 a.m.Wednesday as she walked to a school bus stop on Taylor Avenue in Vallejo. Officials said the teen never arrived at school that day.
Authorities said the suspect, identified as Fernando Castro of Vallejo, was involved Thursday afternoon in a pursuit and shootout in Santa Barbara County, about 300 miles from the scene of the suspected abduction.
Castro was first spotted in San Luis Obispo County, where CHP officers pursued him into Santa Barbara County.
The Solano County Sheriff's Office late Thursday said investigators are searching area of Sir Frances Drake Boulevard near the San Rafael Bridge in Marin County after officials said Castro was seen on surveillance cameras in the area at about 9:30 a.m. Thursday.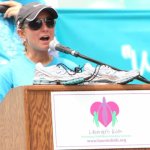 A vigil for the missing teen was held Thursday night at 1001 Taylor Ave., in Vallejo. Family and friends prayed for Pearl's safe return.
"Pearl, you need to come home," said her sister, Rose Pinson. "Find a way. I know you can."
Sheriff's officials said they believe Pinson and Castro are acquaintances and the incident is not a stranger abduction, but that Pinson did not willingly go with Castro.
The Santa Barbara County Sheriff's Department said the suspect was first spotted Thursday heading southbound on Highway 101, just north of Los Alamos.
The suspect exited in Bulleton and was pursued by deputies through Solvang, where the pursuit ended after the suspect crashed in front of a mobile home park. The pursuit was followed by a shootout, which left the suspect dead, sheriff's officials said.
Video from the Santa Maria Times appears to show the shootout involving police and the suspect in Solvang.
Thursday's Amber Alert said Castro may be driving a gold 1997 Saturn with a California license plate of 5XZD385, the same car that was seen in Santa Barbara County Fire pictures of the pursuit.
The information on the shootout came after a search prompted by the sound of a gunshot and cries for help Wednesday morning.
The sheriff's office said they received reports Wednesday morning of shots fired near the Interstate Highway 780 pedestrian over-crossing in the area of Home Acres and Taylor avenues in Vallejo.
A witness reported seeing a man with a gun pulling a female, who was bleeding and yelling for help, on the over-crossing. The witness heard a gunshot while running for help, and responding deputies found blood on the ground, sheriff's officials said.
"I heard screaming, panicking screaming, and then after that, I heard two gunshots and the car went off really fast," said witness Leslie Caro.
The sheriff's office has not confirmed Pinson was shot or the extent of her injuries.
Pinson has green hair and was last seen wearing a gray sweater, black leggings and had a black and turquoise backpack.
The sheriff's office set up a tip line at 707-784-1963 but anyone with urgent information is asked to call 707-421-7090.
Bay City News contributed to this report.