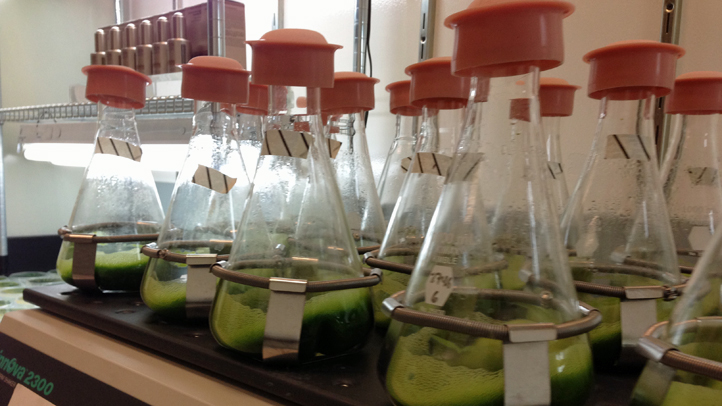 Solazyme, the Silicon Valley company that makes oils out of algae, just notched a big deal with consumer giant Unilever. Some 3 million gallons of algae-fueled renewable oil will be delivered to the consumer company, the latest success from Solazyme.
Investors applauded the news, sending Solazyme shares (SZYM) up by 10 percent.
Solazyme has seen its algae-derived products spread, first to auto fuel, then jet fuel, and lately, into the cosmetic field. With this latest deal, Solazyme will see its fuel used to produce oils and sugars by Unilever, which is well-known for its consumer products.
MORE: Yes, Algae Can Make You Beautiful
The deal is also the first to see oils sold from Solazyme's renewable oil facility in Moemo, Brazil.
Jonathan Wolfson, Solazyme CEO, says the deal "greatly influenced our ability to build and expand our relationship with Unilever as we take this next step in commercializing the world's first tailored renewable oil production platform."
Look for some algae on a cosmetic shelf near you soon.
Scott is on Twitter: @scottbudman