Christian Isbrandtsen says it all came together for him one night during the summer between 8th and 9th grade.
At a gala hosted by Pixar Animation Studios, Christian, a 17-year-old from Sonoma, saw a presentation that evening from the Juvenile Diabetes Research Foundation.
"I didn't know the impact Type 1 diabetes had on children," Christian says.
"After that it had clicked tome that that was what I was gonna donate all my money towards that foundation."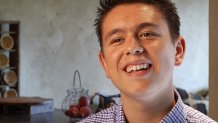 Christian hasn't stopped clicking since.
Christian, a photography buff since a young age, decided to turn his hobby into a fundraising tool.
Christian started off taking photographs of visitors at vineyards and charging a small fee for them. But last year, he changed things up and started photographing events like parties and most recently, Grandparents' Day at his former middle school.
But, instead of collecting a check for his effort, Christian simply asks the organization he is working for to make a donation to JDRF. In total, says he's raised close to $3,000 for the organization.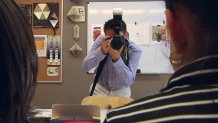 On his decision to choose JDRF for his donations (though he, or no one close to him as type 1 diabetes), Christian says he is "so happy [he] made that choice," because he continues to see the impact that the organization has around the world."
Further, when Christian makes his donations, he delivers them in person, instead of just mailing them in. It is an experience that he describes as "personal and touching."
He encourages other kids to pair a hobby that they love with a foundation, like he has, and says that the idea that you can't make a difference is "so not true," and he has learned through his experiences that kids can make a difference.
As much as Christian has given to JDRF through his donations, he says that they have also touched him.
"They've made me feel so important."