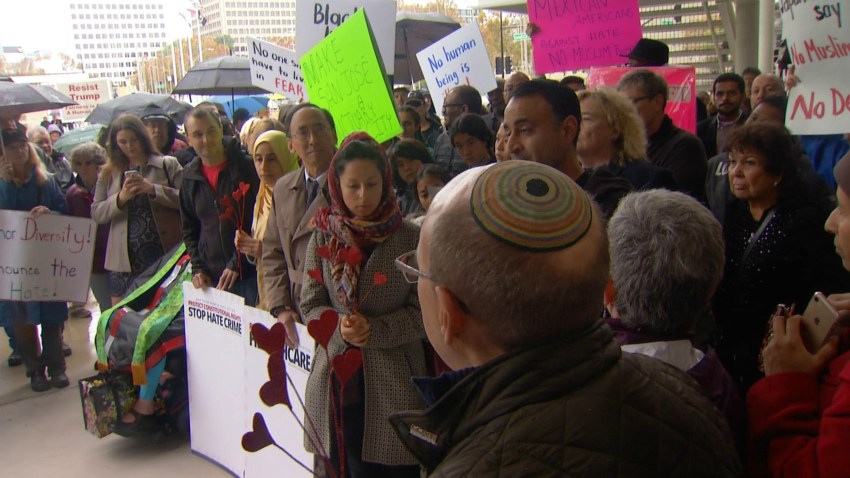 Braving less-than-ideal conditions for an outdoor demonstration, people assembled in downtown San Jose Sunday afternoon for a unity gathering in the wake of the combative presidential election.
A handful of community members and civil rights leaders congregated outside the city hall building to voice favor in protecting immigrant communities, promoting health care access for all and spreading a message that constitutional rights must be upheld for all citizens.
Scott Myers-Lipton, an event organizer and professor at San Jose State University, said that the collection of activists hopes to lead by example in the future by standing together and combating any potential behavior from legislators that they believe is unacceptable.
As for how to generate progress, Myers-Lipton wishes to promote unity across party lines and assemble a collective body that will put pressure on government leaders to adopt legislation that benefits all people.
Throughout the process, Myers-Lipton said one of the important messages that the "super coalition" of advocates will be preaching is "yes to a wall of love, rather than a wall of division."