A 16-year-old boy was killed and an 18-year-old man was injured in a double-shooting Monday night in East San Jose, police said Tuesday.
Alexander Lozano, 19, was arrested and booked into Santa Clara County Jail on suspicion of homicide and assault with a deadly weapon, police said. It is the 32nd homicide in San Jose this year, according to the San Jose Police Department.
At about 6:20 p.m. Monday, officers responded to Regional Medical Center on a report of two males driven to the hospital suffering from at least one gunshot wound each. The 16-year-old victim was pronounced dead at the hospital, and the second victim's injuries were deemed to be non-life-threatening, police said.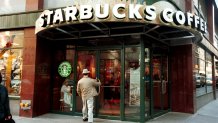 Investigators determined that the shooting occurred in the 200 block of North White Road as the victims were traveling in a vehicle, police said. Officers later identified Lozano as a person involved in the shootings and took him into custody.
The motive and circumstances of the shooting are under investigation, police said.
Anyone with information about the shooting is asked to contact Detective Sgt. Guire or Detective Jennings of the San Jose Police Department's Homicide Unit at 408-277-5283.
Persons wishing to remain anonymous may either call the Crime Stoppers Tip Line, (408) 947-STOP (7867), or click the "Submit a Tip" link. Persons providing information leading to the arrest and conviction of the suspect may be eligible for a cash reward from the Silicon Valley Crime Stoppers.