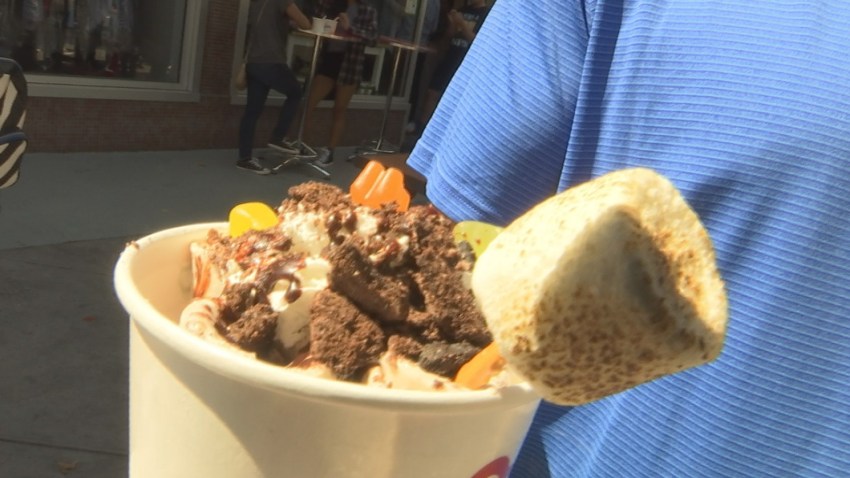 People have been waiting in long lines outside Icicles in Willow Glen to get the latest ice cream treat sweeping the South Bay.
The Thai-style ice cream shop serves freshly-made ice cream rolled in a cup like a cinnamon roll.
Employees roll the ice cream onto a cold plate and mix it with fruit and sweet toppings.
Hundreds of families and friends line the street each day waiting for a taste. Some wait 30 minutes to an hour.
Popular flavors include vanilla custard, mai thai, peanut butter and jelly, and banana with Nutella.