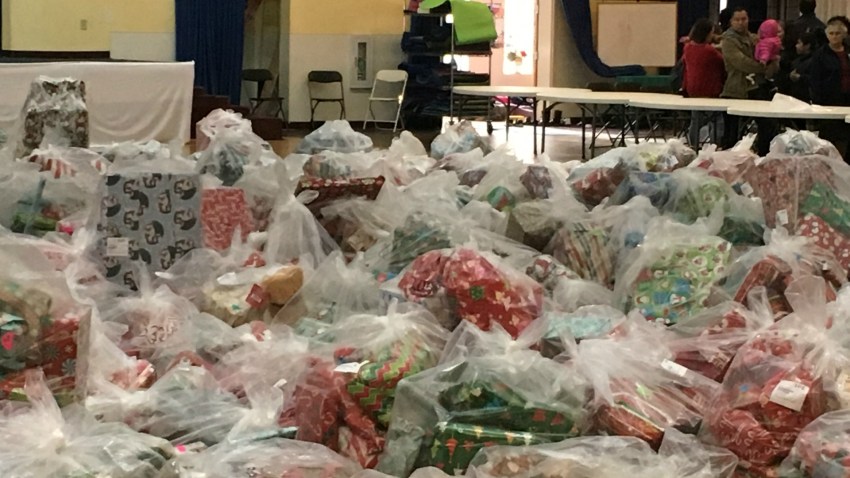 Community members of all ages gathered across the Bay Area Sunday to spread some holiday spirit to youngsters in need.
A South Bay toy drive event, which is orchestrated by Los Bomberos, the San Jose Fire Department and San Jose Firefighters Local 230, donated toys to over 500 cheery families in the South Bay.
San Jose Fire Department Capt. Christopher Salcido said a host of organizations work together throughout the year to accompish the special moment.
"It's an amazing feeling," he said. "This is where we see the smiles on families' faces."
Before dishing out the holiday surprises Sunday morning, volunteers on Saturday grabbed some wrapping paper and lined up tape dispensers to cloak the toys in gift wrap. Those in attendance Saturday were treated to potluck treats, music and community camaraderie.
The annual toy drive is headquartered out of San Jose's Unity Event Center, which is located at 765 Story Road.
Over on the Peninsula, festive volunteers dressed as elves swarmed store shelves at Target and Dick's Sporting Goods before handing over the goodies to the Salvation Army.
Those new toys will be distributed to children between the ages of 8 and 16.