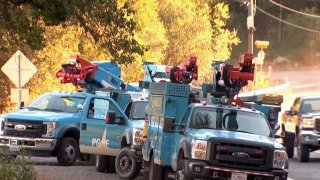 Two separate power outages are affecting thousands of people in the South Bay Sunday morning.
According to PG&E's outage map, over 4,000 people are being affected in Morgan Hill and Gilroy.
In Gilroy, the outage was caused by a car hitting a pole.
No damage or injuries have been reported.
This is a developing story. Please check back for updates.