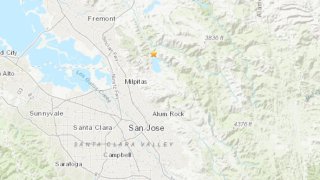 A preliminary 3.4 magnitude earthquake shook Milpitas Sunday evening, following one of the same magnitude earlier in the day.
According to USGS, the later quake was reported after 10 p.m. and it was felt in Milpitas, Alum Rock, Fremont, San Jose and Sacramento.
No damages have been reported.
No further details were available.