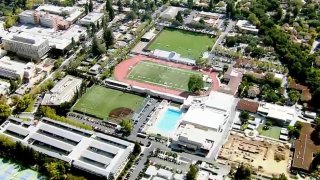 St. Francis High School in Mountain View and Presentation High School in San Jose were both evacuated Tuesday afternoon due to bomb threats, police said.
The threats at both schools were made over phone calls that came from the same number, police said.
The threat at St. Francis was called in just after 12:30 p.m., according to Mountain View police. San Jose police said Presentation received a call about a bomb threat at 1:54 p.m.
Authorities swept both campuses before declaring them safe.
An investigation is ongoing.